There comes a point in the life of every small business where the owner or owners have to start planning for the time when they will have exited. Business ownership can be a huge responsibility. Many people including your staff, suppliers and customers could be affected if your business ceased to operate successfully. So what happens if you need to take some time off, think about retirement or pursue other interests?
This blog highlights the 9 key steps to ensure that the right people exist in your business to ensure its continued success when you aren't there.
1. Be honest with yourself about what you really want
As a successful entrepreneur, your business is likely to have been a key part of your life. Most business owners have gone through many years of ups and downs with their business before they reach the point of seriously considering succession planning. Although some days it might feel like a total break from the business is a desirable thing, there are some important questions to consider:
How would you actually feel the day after you handed over to someone else?
What would you do with your time if you weren't working in the business?
Would you prefer to stay involved with the business in some capacity? Perhaps a part-time role as Chair or Mentor? If your succession plan works effectively then the ongoing management team should have great respect for your knowledge and experience.
Do you want to continue to take an income from the business? Or would you prefer to exit your shareholding via an MBO or trade sale? Whichever option you choose, the right management team will be crucial to its success.
2. Start planning as early as possible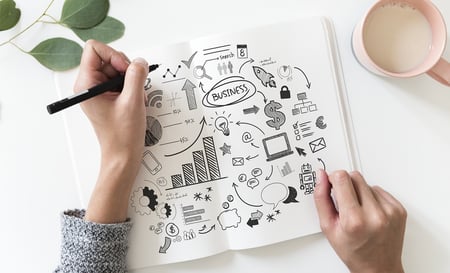 The ideal succession plan is to develop a strong team of capable and talented Managers who understand the business and are enthusiastic about it. However, it can take years to develop such a team and unfortunately not everyone you try to develop will be successful in the way you hope. There are also the day-to-day distractions of actually running your business in the meantime.
If you have to admit that the right team to take over doesn't currently exist in your business then it can take time to hire them. A typical headhunt takes 3-6 months from the start of the process to the successful candidate starting work. On average, it then takes around 18 months for a new employee at Executive level to be properly onboarded and integrated into the business so that they are ready to take over.
If you are working towards an MBO then the management team are likely to need time to raise the necessary funds, or you may want to consider putting in place a longer term Employee Share Ownership Scheme.
3. Get the right advice
Don't underestimate the importance of getting the right advice from the experts available to you. Any good accountant or solicitor will be able to offer advice on the options open to you for the long term success of your business. It's ideal if they already know you and understand your business. HR and Management Consultants can also offer great, objective advice about different scenarios.
And, of course, a professional Headhunter will be able to share their experiences of assisting similar firms with their succession planning.
4. Communicate your plans effectively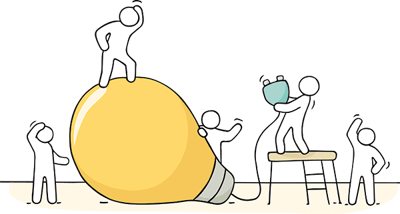 Human beings generally fear change and it's always worse if they are unsure about what is happening or what it might mean for them. Uncertainty can be an extremely destabilising factor in a business. Once you have decided on the right succession planning solution, be sure to communicate the key elements to your staff and make clear the benefits to them in both the long and short term.
The more you can involve your staff and get their buy-in to the decisions you are making, the more engaged and motivated they are likely to be.
5. Write everything down
The typical business owner holds lots of information about their business in their head. It is important to make sure that formal policies and procedures are put in place, ideally with the involvement of the management team who will be taking over. Much of it may feel like common sense to you, but that's because you've been running the business for years. And sometimes writing everything down and looking at it objectively can lead to greater efficiencies and improvements.
ON the day you hand over the running of the business, there should be a comprehensive Operations Manual in place to ensure it is run successfully. This will ultimately reduce stress levels for both yourself and the team taking over from you, and give the rest of the staff greater confidence and job security for the future.
6. Consider trialling a solution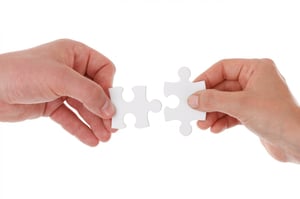 This is one of the biggest decisions you will make in the history of your business (maybe even in your life)! If you are replacing yourself as leader of the business then it can be a good idea to have a trial run by hiring an interim or consultant to take over short term first. This can be really useful to help you understand whether you are indeed ready to let go of the reins, and if not, which bits of your role you are comfortable to relinquish.
It can also give your staff a taste of the future and allow them to adapt to the new situation before your permanent replacement joins the business. It will also give you a better idea of the challenges the incoming employee is likely to face so that you can recruit the right person and be honest with them about the role. And identify any gaps in documentation or know how.
7. Make yourself redundant
This is probably the hardest part of the process. In order for your succession plan to be successful, your business needs to be able to work without you in it every day. Most entrepreneurial business owners are the lifeblood of their company. They are the go-to person for any queries, the main point of contact for loyal customers, and the only one who understands how the whole business functions. This needs to change!
Start planning how to delegate all your responsibility to your carefully picked Deputy or Management Team. You need to trust that they can cope and give them all of the support they need while you are still there to do so.
8. Give your replacement(s) every chance of success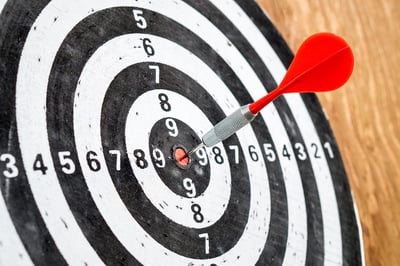 The single biggest reason why succession plans in small business fail is because the business owner does not delegate and trust the new management quickly enough. This is frustrating for everyone and confusing for staff. Of course you need time to impart the huge amount of knowledge and experience you have, but the new management also needs autonomy to make decisions and lead the business.
An effective Onboarding strategy will be crucial to the success of your plan. This should include coaching, mentoring and training for the new management, ideally with external support as well as support from yourself and your team. (Our Exemplia Learning business offers comprehensive Onboarding programmes tailored to the needs of both the individual and the business - visit www.exemplialearning.co.uk or call us for more information).
9. Finally, relax and enjoy the extra time created by your effective succession planning!
Appoint the right person to lead your business into the future
As this blog has highlighted, succession planning is vital for any business owner who is looking to make their exit from their company, but you don't have to do it alone.
At Executive Headhunters, we provide a bespoke advisory service which can assist you in your succession planning or business exit strategy for your family business. We have years of experience helping family-owned businesses and we utilise our unique, thorough headhunting service to not only offer quality advice and guidance but also identify and find the right successor for your business.
We also understand that introducing new outsourced senior staff into a family-based business can be very difficult. Successfully bringing in outside talent isn't always a smooth process, and we also offer an Onboarding service to help ensure the best possible integration of new senior staff under unique circumstances.
If you'd like to find out more, please don't hesitate to contact us.