When a smaller business is ready to grow, it makes sense to try to attract someone with experience in a larger business which has already achieved that growth. But it can be difficult to attract C-Suite candidates into a smaller business. The Covid-19 pandemic has introduced an extra level of complexity to talent attraction at all levels, but has also had some positive impact in proving that smaller businesses can be a better place to work!
4 main challenges to overcome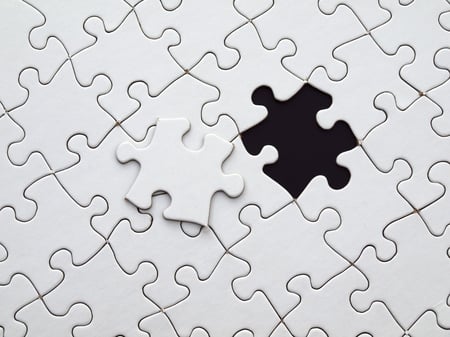 We have listed below the four most common reservations we hear from candidates, and potential ways to overcome them:
"A role in a smaller company will be less secure"

Smaller businesses are able to be more agile and adapt quicker to changing business conditions. While many large, corporate businesses have furloughed massive numbers of staff across the board, many smaller businesses have been able to keep staff working in more creative ways.

In a smaller business, it is easier to be closer to the key decision makers and the senior management team will reasonably expect to be involved in the strategising and decision making. In larger businesses, individual staff become a "number" and decisions are often taken at corporate level which can make little sense to even senior members of the team operating the business day to day. This becomes even more frustrating than usual at times like these.

"I don't want to work for a company I haven't heard of. How do I know if they are a good employer?"

EVP's (Employer Value Propositions) are all the rage in corporate HR departments at the moment, but there is nothing to stop a smaller business from competing with a large business on the strength of its employer brand.

Smaller employers can often offer greater flexibility, broader scope in a role, more opportunities for collaboration, and more individual recognition (the chance to be a big fish in a small pond). In order to ensure that this EVP is clearly promoted, small businesses can create simple Careers Microsites, as well as utilising social media channels and their main company website.

The message that the business is great to work for can be loud and clear, especially at the moment when most businesses are not advertising or promoting their employer brand.

"There will be less opportunities for me to progress my career."

In a flatter management structure, it can often seem as though there are less opportunities for future career progression because there are fewer tiers of management. However, this can be a fantastic thing for a candidate to progress their career.

In a smaller business, roles don't tend to be as clearly defined and everyone is expected to "muck in" as required. For example, in a small business, the Chief Operations Officer/Operations Director role can often involve responsibility for a range of departments including IT, Finance, HR, Marketing, and Sales. In more corporate environments, these departments are much more likely to be separated.

During a global crisis such as the current Covid-19 pandemic, staff across smaller businesses are often asked to be more flexible and wear several different "hats", giving people the opportunity to make more impact and gain broader experience. This is likely to ensure a candidate is in a much stronger position for future career opportunities.

"They won't be able to pay me enough."

This is one of the most common objections we hear and we've lost count of the number of times we have proven this to be untrue! In our experience, smaller companies can have more flexibility on pay and benefits because they don't have to answer to compensation committees or distant shareholders.

This is especially true at the moment when it would be inappropriate (or even unethical) for many large corporate businesses to be offering large remuneration packages to senior staff when other divisions or departments may be furloughed or struggling financially. It is also easier for a small business to create remuneration packages which include employee benefits with real value to the individual rather than needing to appeal to the masses.

And even if a smaller business struggles to match the fixed remuneration of a candidate joining from a larger business, this can be overcome by offering performance based bonuses, profit share schemes, or share options.
Summary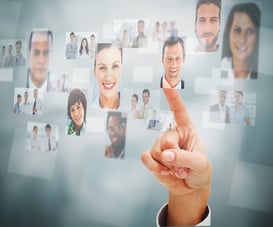 Whilst there may be an initial reluctance of a candidate to move to a smaller business from a corporate role, the reality is that making such a move can provide a real career progression opportunity. Positioning your business in the right way can ensure any reservations can be overcome and any good headhunter should be able to convey what a great opportunity working for your business offers a top quality candidate.
Furthermore, during global crises such as the Covid-19 pandemic, a smaller business can provide much greater flexibility and creativity to adapt to new situations as well as enabling a candidate to be an integral part of the decision making process.
If you'd like to find out more on how Executive Search can help you find the best Senior Talent, or develop a Careers Microsite for you, please don't hesitate to contact us on 0207 160 6996.