Are you looking to recruit a Finance Director for your business? Do you want to find the best candidate possible? Are you thinking of using an external recruitment firm?
Before you make a decision on what firm to go with, you should consider your options. You need to make sure that the headhunter that you work with to recruit for your role is the right fit for your business.
To do this, you should know what questions to ask a headhunter when you give them that first call. Their answers could tell you whether they're the right firm to work with in order to source that ideal Finance Director candidate.
Here at Executive Headhunters we offer a free insights session for anyone looking to recruit for a senior role. In this insights phone call we can run through any queries you have about our service and how we can help you find the perfect senior candidate in your job search for a Finance Director.
To get an idea of what type of think we can cover, here's our list of 10 questions you should consider asking us before beginning your Financial Director recruitment process.
1. How many Finance Directors have you recruited?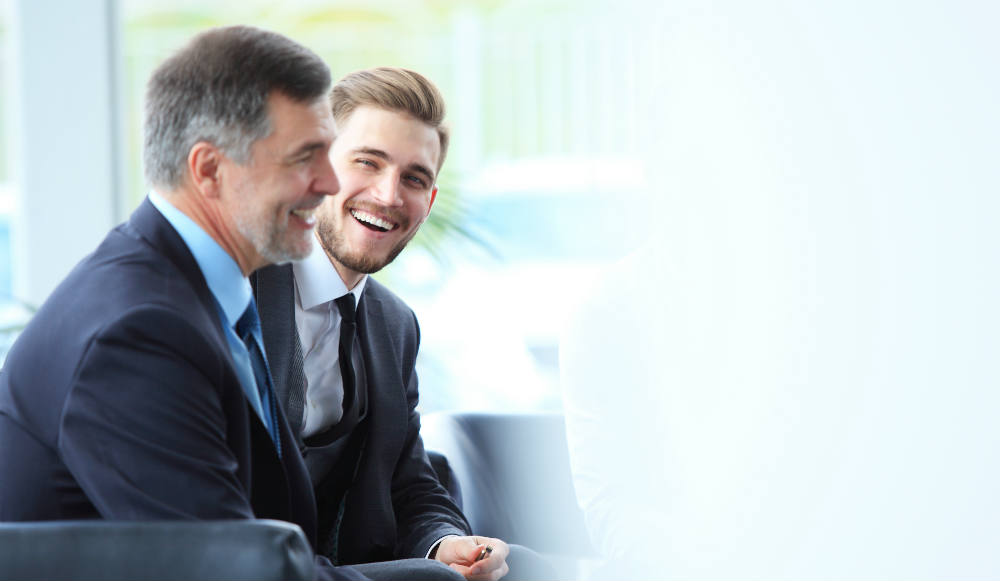 One of the most important aspects you should consider when working with a headhunter is their experience working with that role. More importantly, the amount of success they've achieved with this role and similar roles.
You'll want to know that your headhunter has significant experience finding high-quality Finance Director candidates. As such, ask your headhunter what their experience in Finance is, how many Finance Directors and related roles they've successfully sourced.
Your headhunter should be able to give you specific examples of their experience with the position, and how recently they've successfully sourced a Finance Director.
If your headhunter doesn't know anything about Finance or Finance Directors, are they really ideal for finding you yours?
One of the most important benefits of working with Executive Headhunters is our experience in hiring for senior finance roles such as Finance Directors. During your insights session, we can go into more detail about the Finance directors we've sourced previously, including how we found them and what skills/features made them stand out.
2. What companies have you sourced Finance Directors for?
A headhunter's clients say a lot about their service. You should know the type of clients that your headhunters have worked with previously in order to determine their calibre.
You should want your headhunter if they can name some of their clients, so feel free to ask us this during your insights session.
This will give you an idea as to the type of businesses that the we're used to working with. Of course, you'll want to choose a headhunting firm with a track record of sourcing high-quality Finance Directors for successful, well-known businesses.
Looking through headhunter case studies such as those provided by us at Executive Headhunters can give you insight into some of the clients we've worked with, as well as how our headhunting process works in practice.
Executive Headhunters have sourced senior finance candidates and candidates for related roles for businesses in a range of industries. As a whole-of-market headhunter, we're happy to work in any industry or sector.
3. What's your knowledge of and experience with senior finance?
Any headhunter that's recruited for senior finance roles before should have a strong understanding of finance. They should know what to look for in senior finance candidates, and where the best Finance Directors can be found. They should understand how a Finance Director thinks, and what they look for in new opportunities.
You should want your headhunter to talk about their knowledge of finance. How long have they recruited for senior finance roles? What other areas of finance have they worked with? What key factors do they look at when weighing up Finance Director candidates?
You should make sure your chosen headhunters are knowledgeable about finance and will know where to look and how to source the best Finance Director for your opportunity.
We can answer all of these questions and more during the insights session. We can also provide you with specific examples and experiences to give you the best overview of our service. Our senior consultants can talk you through our vast knowledge of and experience with senior finance roles.
4. How much do you charge? Do your fees vary based on different factors?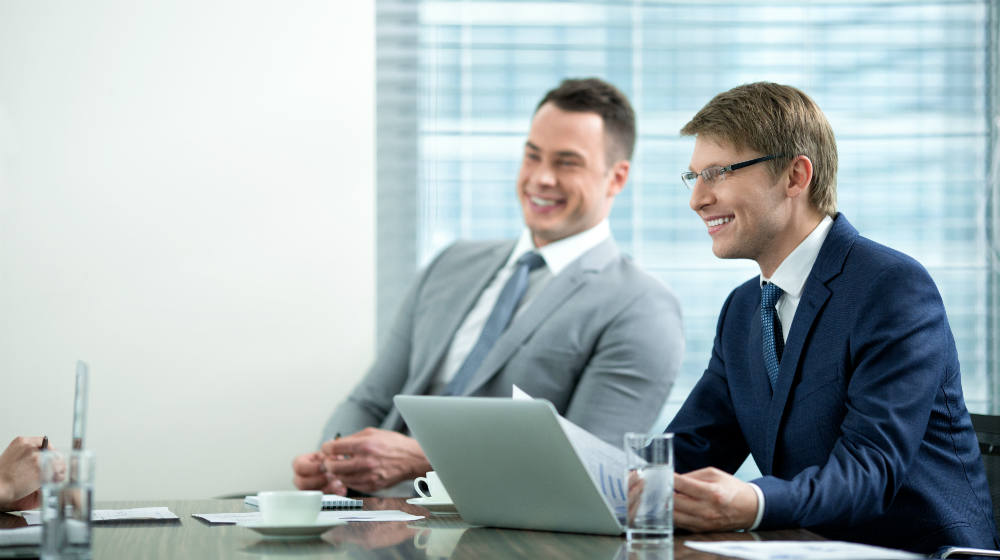 It's understandable that money is a large factor in your decision of which recruitment option to take. Of course, it's reasonable to ask your headhunter what their fees are, especially for such a senior role.
If you want the very best candidates, you need to be prepared to pay for them. At the same time, you should want to know what you're getting for your money. Where are the fees going? What are you receiving in return for your investment?
At Executive Headhunters we're more than happy to talk through our charges for our services.
Like many headhunters, our fees are split into stages, payable at different milestones in the headhunt. This is to protect both parties and ensure that the service is being delivered successfully.
When it comes to Financial Director recruitment, what's most important is finding the perfect candidate for your opportunity, and this is what we strive to do.
We like to be as transparent as possible with our fees and what you receive in return.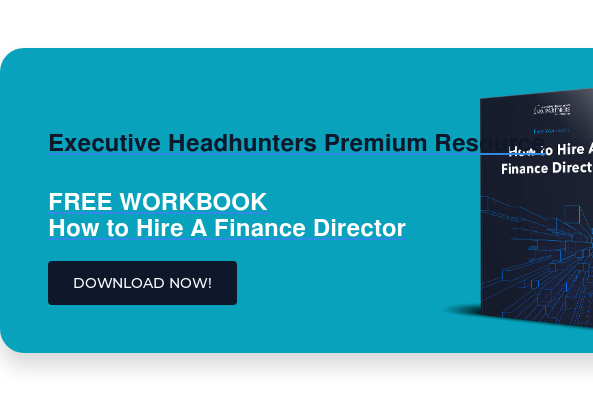 5. Why are you better suited to finding a Finance Director for my business than other recruitment options?
Ultimately, your headhunting firm should be able to sell themselves to you. They should be able to clearly explain to you why they're the best headhunter for your business and role specifically.
There's a lot of recruitment options out there, and we understand this. We understand why finding one with the right set of skills to find Director-level candidates is essential. Choosing to work with a recruiter or headhunter that doesn't specialise in senior headhunting can end in disaster.
That's why we pride ourselves on our ability to conduct bespoke, detailed headhunts for senior candidates in any sector with no preconceptions.
We can outline a number of qualities that might make us the ideal recruitment option for your Finance Director role, including;
• Experience in your sector
• Knowledge of the Finance Director role
• Network
• Cost
• Speed of delivery
• How suited their process is to you
6. How quickly can you source me a high-quality Finance Director?
Time is of the essence. If you're in desperate your job search for a Finance Director, you can't afford to be taking it slow in the recruitment process. The fact is, quality Finance Directors are often hard to come by, so finding the ideal candidate is always going to take time. Headhunters are often the best option for receiving a compromise of speed and quality in results. But that doesn't mean you should have to wait forever, either.
The key is to determine what you want most. It's often worth waiting that little bit longer for high-quality results over rushing the process and receiving less than ideal candidates.
At Executive Headhunters we aim to deliver our service in a timely manner, without sacrificing on the quality of candidate we provide. We keep all of our clients up to date with the time-frame of their project, what stage we're at, and any changes to schedule.
In our insights session we can break down the time scale of our process, so that you know what you can expect from our service, and what you can expect results.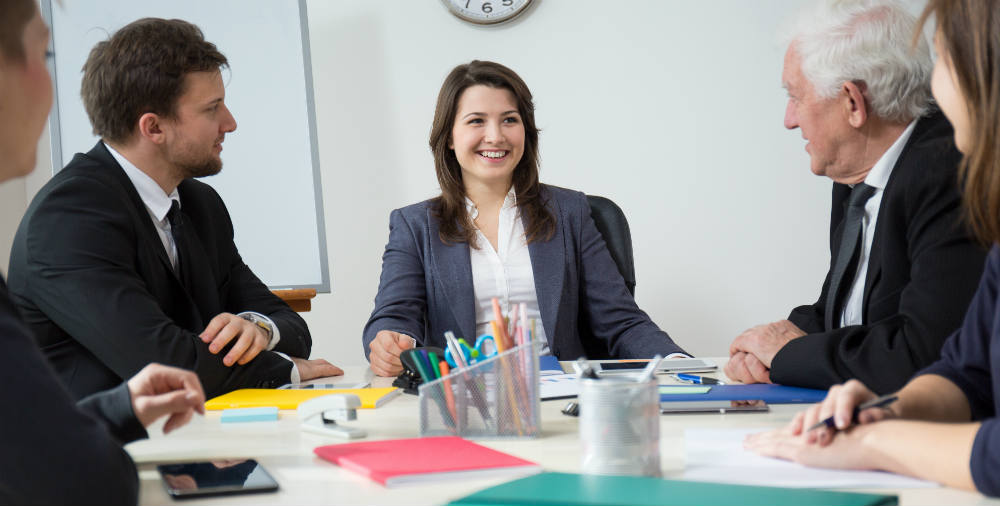 7. What region do you specialise in? What's your cross-region/international capabilities?
The availability of quality Finance Directors varies greatly depending on region. Unfortunately, your area might not have an abundance of suitable Finance Directors, and those from other regions might not be willing to relocate. This is why determining your headhunter's regional capabilities is important.
Remember, the fewer areas that your headhunters can work in, the more Finance Director candidate's you're missing out on. We understand regional market variation and can source you a Finance Director with little regional restriction. This is so that we can help ensure that you miss out on as few candidates as possible.
You can also feel free to inquire further about our international capabilities at Executive Headhunters EMA Partners. We headhunt for roles across the UK, as well as roles worldwide through our association with EMA Partners International.
8. How much input can I/am I expected to have from start to end?
Of course, before you begin the recruitment process you'll want to know your levels of involvement. Headhunters and recruiters all work in different ways. As a result, you need to know what the headhunter takes charge on, and elements they leave in your hands.
At Executive Headhunters, we're flexible to our client's needs. We will do our best to provide our clients with as much or as little involvement in each headhunt as they wish.
Our service includes an online client service area through which our clients can keep up to date on the whole process. We always maintain good contact with our clients throughout the process to ensure each client is kept in the know and allowed involvement.
9. How do I know I can rely on you to find me the perfect Finance Director?
One of the key features of a quality headhunter is reliability. When you're putting down what is potentially quite a large fee, you'll want to make sure that your Financial Director recruitment is in safe hands. You want to be sure that your headhunter is high-quality, can produce results, and above all else is reliable.
Executive Headhunters EMA Partners are proud members of the AESC, an organisation with strict membership criteria. This means that we uphold the highest standards of quality and reliability. We will only submit the most relevant, highest-quality candidates available, and won't settle for less.
Our service is highly bespoke, and our searches are extremely targeted, meaning we aim to find the best possible talent whether they're actively looking for new opportunities or not.
10. What's the long-term success of the Finance Directors you've placed?
It's one thing for headhunters to provide Finance Directors for their clients, but what's important is how successful they are in the long term.
When businesses conduct Financial Director recruitment, they make a long-term investment. Chances are you're looking for a hire that will stick around and bring about positive long-term effects for your business. As such your headhunter needs to have the ability to find you a Finance Director that will find success for your business in the long term.
We're happy to discuss the long-term success of our placements, both for Finance Directors and other senior positions. Quality headhunters should have a strong knowledge of the status of their clients and candidates well after the placement, to determine success. This is why we aim to keep in touch with each client and track the progress of our placements.
In your insights session we can tell you what sort of success our Finance Directors have found since being placed with the client. We have a very strong track record for successful senior placements.
If you're looking to recruit your next Finance Director, give us a call for your free Executive Headhunters insights session. Our senior consultants can answer any questions you may have about our service, what we can do for you, and the headhunting process in general.