Although ultimately not successful in winning Euro 2020, reaching the first major men's final in 55 years can be deemed a tremendous success for Gareth Southgate, the England head coach, and his managerial team.
As part of that run to the final, there was a significant amount of media attention focussed on the team dynamics and the leadership style of Gareth Southgate himself. Much of it confirmed Southgate as an approachable and consultative people person and leader, rather than the more directive and perhaps even dictatorial approach of some previous managers.
So aside from his personable qualities, are there any other lessons from Southgate's managerial approach that organisations in a non-sporting environment can benefit from?
Avoiding "Groupthink"
One of the most evident character traits of Southgate is his appetite for constant learning to fuel his ongoing leadership journey. A key part of this, and his current success, is his willingness to turn to football outsiders to help prepare his England team.
One of the main risks that can occur during the recruitment process is unconscious bias - hiring people you have a lot in common with and who share similar characteristics.
Ultimately this can result in "Groupthink" - a psychological phenomenon in which the desire for harmony or conformity in the group results in an irrational or dysfunctional decision-making outcome.
"Groupthink" can cause a team of people to reach a decision without critical evaluation in order to minimise conflict and agree at all costs.
As a result, the most effective and efficient decision is not reached.
To tackle unconscious bias and avoid "Groupthink", leaders need to recognise the strengths that come from the unique perspectives of individuals from different walks of life.
Southgate has opened himself up to new ideas since taking over the role in 2016. This includes the FA Technical Advisory Board. This is an eclectic group of unpaid volunteers who meet regularly to advise on performance and consists of non-footballing as well as some non-sporting individuals.
He has also assembled a diverse group of coaches in Graeme Jones, Chris Powell and Martyn Margetson - individuals who have deep but very different experiences of the football game.
Diverse Recruitment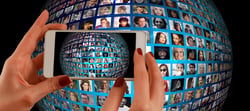 A decade or so ago, technology firm, Google, pondered why innovation had dried up, despite hiring so many brilliant software engineers. They then realised that they were hiring people from similar universities who had learned under similar professors and had absorbed a similar range of concepts. Only when they started looking beyond their usual horizons, reaching out to different universities and social media networks, did things change.
Recruiting a workforce that is diverse in its thinking is crucial to helping ensure an organisation can grow through innovation and creative problem-solving.
However, focussing on recruiting people who think differently can be extremely challenging as it can be hard to identify from a CV or interview. A much better approach is focussing on recruiting people who are different in terms of education, background, race, religion, sexuality, and gender etc…This is much more likely to create a bank of different knowledge and viewpoints to ensure diversity of thinking.
Summary
Whether Southgate's approach ultimately leads to a major tournament trophy for England remains to be seen. However, we have already seen significant progress and success from his leadership.
Attracting a mix of different intellects and characters is key to unlocking the full potential of an organisation's success. By recruiting a diverse range of employees, an organisation should see an increase in innovation, creativity, problem solving, and productivity, ultimately leading to improved customer satisfaction and business growth.
About Us
At Executive Headhunters, we are experts on Leadership Advisory and appointing C-Suite level leaders so if you'd like to discuss the leadership capabilities of your organisation, please feel free to give us a call on 0207 160 6996 or email info@executiveheadhunters.co.uk