At Executive Headhunters EMA Partners we often get calls from clients confused about the difference between a headhunter and a recruitment agency. The answer we give is always the same: it's about how candidates are sourced.
There are a number of ways in which the search process differs between headhunters and recruitment agencies.
Essentially, recruitment agencies are contingency based firms that compete against each other to fill roles. Recruiters often only get paid for each successful placement, and so the competition to find candidates for their clients is high. Due to the number of roles these agencies will work at a time, they usually publish job ads and search CV databases, relying solely on candidates who are actively looking for a new job..
In comparison, headhunters provide a more bespoke, proactive service. Usually reserved for senior roles, headhunters work on a retained basis, meaning a contract is signed ensuring no other agency works on filling the role at hand. Headhunters focus on understanding their client's needs, and then conducting detailed market research to find the top performers. They will then proactively approach each one to ascertain their interest in the role and compile a comprehensive shortlist and report on each candidate.
The significant advantage of this approach is that by identifying candidates who are not actively looking for a new role, they gain access to an additional 75-80% pool of candidates. In particular, as top performers are usually well rewarded by their existing employer, they are rarely actively looking for a new role so can only be found via the headhunting approach.
So what can you expect from recruiters and headhunters?
A recruitment agency will typically:
Charge a fee on placement of a candidate
Be competing with other agencies in a "CV race"
Take the path of least resistance as a result (i.e. run an ad and look on a database) and so will usually only find people who are actively looking.
Invest minimal time and move on to the next role
Whilst this approach can be attractive due to the "payment on results" methodology, it's not an ideal solution if you're looking for the best high-quality candidates. Furthermore, there is a much greater risk you appoint a candidate who may not be fit for purpose longer term which will result in having to re-recruit and incur significantly more costs as a result.
A Headhunter (if they are a true headhunter and not a recruitment agency masquerading as one) will:
Search the whole of the market
Identify the best possible person for the job
Not just rely on people who are actively looking (good headhunters don't just contact people from LinkedIn and call it headhunting)
Invest considerable time in identifying and approaching all possible candidates
Find better people, who are usually not available to a recruitment agency
It is a much more thorough process. Although using a headhunter may cost a bit more, you'll have peace of mind that the best possible person has been found and they will more than repay the additional cost through their business performance.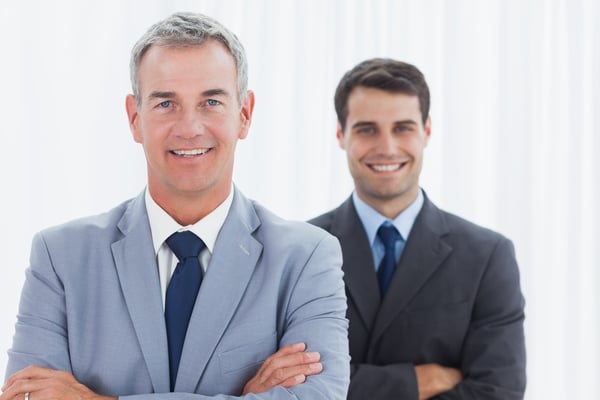 Key differences at each main stage of the recruitment process.
Initial Approach from Client
When you first approach a recruiter, they will gather information from you about your business, your role, and what type of person you're looking for. With this in mind, they'll set out to search for a list of candidates that might be suitable for the role. You don't have to pay anything, as they usually only get paid for successful placements. This offers a risk-free investment, so you don't have to worry too much about the initial details.
In your initial conversation with a headhunter however, they'll get an in-depth understanding of your business and every detail about your role and ideal candidate. This is to ensure that their research and search processes can be as accurate and relevant as possible. Before they begin the process, you'll often be required to pay a portion of the overall fee as a research fee. This covers the market and talent research phase, as it's often a very detailed and time-consuming process.
The Research
Before they can begin the search, recruiters and headhunters need to know what to look for.
Recruiters typically don't invest much time into the research phase, and instead immediately start advertising the role. Recruiters may look on sites such as LinkedIn, or within their candidate database to get an idea of what to look for.
Headhunters employ a much more detailed initial research phase. Headhunters proactively scout the industry and current market in order to identify where the best places to look are and what the best approaches are. Often headhunters have dedicated teams of researchers to achieve this.
The Search
Recruiters mainly conduct their search reactively. They will post your role on various job boards, and search sites such as LinkedIn in as well as their contact database. There will typically be very little proactive searching. As a result, this process, can be very fast, and recruiters generally submit a large number of candidates, the vast majority of whom are already out looking for new roles.
However, because recruiters don't get guaranteed payment from a search, and because the fees are generally lower, they won't invest a great amount of time and effort into the search process. This means you'll receive a less bespoke, detailed service, with the risk of appointing the wrong candidate that will cost you significantly more in the medium to long term.
Headhunters conduct a more focused search process, targeting only the most relevant, ideal candidates. With the initial research findings in mind, they proactively approach candidates, including those who aren't looking for work, and nurture them towards the client's business.
This sometimes may need to be done over a longer period of time, so as a result this search process often takes a bit longer than that of a recruiter. A good headhunter will keep you regularly updated during this process, meaning you can see how the search is progressing.
The Submitted Candidates
After a period of time, recruitment agencies will submit a large list of potentially relevant candidates to you, at which point you can choose which ones you'd like to interview. As recruiters only get paid on placement, they will often submit a lot of candidates, many of which won't be ideal.
Headhunters generally only submit to you the candidates who are deemed to be ideal for the role. This means you will often receive a much smaller, but much more focused shortlist of candidates. As headhunters are retained, if the shortlist isn't completely satisfactory, the headhunter will continue the search and take a different approach if necessary until the right person is found. The headhunter can also assist in the interviewing and negotiation process.
In terms of candidates produced, the difference between headhunters and recruitment firms is quality (headhunters) and quantity (recruitment firms).
Final Hire
If after the interview process you find a candidate you want to hire, you will pay the recruitment firm their placement fee, which is usually somewhere between 15-30% of the hire's first-year salary. If not, there's no monetary loss, simply loss of time. Recruitment firms usually don't include a replacement guarantee (or if they do it's likely to be on a very short time basis such as a month), which means that if the candidate isn't right for the role (which may be the case if they're not bespoke) you will have to pay again to re-hire.
From a headhunting perspective, you will usually receive a much longer replacement guarantee – anywhere between 3-9 months is more standard. This is because the headhunter has the confidence that the right person has been appointed and it's a much lower risk that the candidate won't be fit for purpose.
Headhunters will also maintain initial contact with both the candidate and client to ensure that the placement is going smoothly.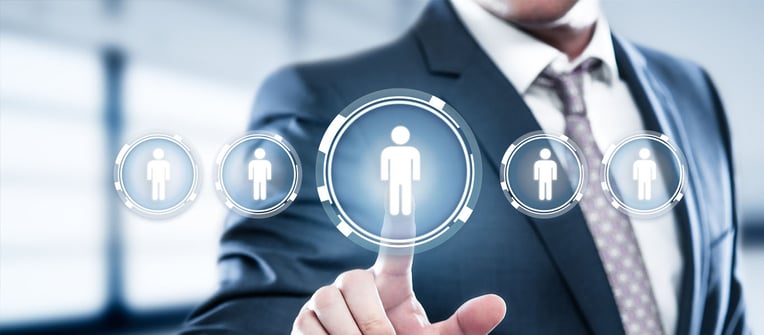 Final Pros & Cons – Headhunters v Recruitment Firms
Recruitment Agencies
+Cheaper
+Usually more candidates submitted
+You only pay on successful placement
+Good for more junior roles
– Not ideal for senior roles
– Generally lower quality, less relevant candidates
– Only find candidates who are actively looking
– Less detailed, more passive search process
– No replacement guarantee
Headhunters
+Better quality of candidates – find candidates who aren't actively looking
+Candidates are bespoke to the role
+Proactive, research-based search and approach process
+High level of communication and replacement guarantee
+Ideal for senior roles
– Less relevant for more junior roles
– Higher costs than a recruiter due to the greater time invested in finding the best candidates
– Takes more time due to the more in-depth research stage to find the perfect candidate
So in terms of deciding between headhunters v recruitment firms, what's the right choice for you?
Ultimately, if you're hiring for an important senior role, headhunters are the way to go. They provide a much more detailed service aimed at proactively finding the ideal candidate for your role,as well as value for money in terms of getting the top performers who can't easily be found but will make a critical difference to your bottom line.
If you'd like to discuss your recruitment needs in more detail, please feel free to give us a call on 0161 926 8686 or email info@executiveheadhunters.co.uk