Need to hire a new CEO? New to hiring CEOs? Not sure where to start? This insight is for you.
Here we'll discuss the responsibilities of a CEO, and what you need to know before beginning your CEO recruitment process.
What does a CEO do exactly? Find out here.
CEO Roles and Responsibilities
As you'd expect, the responsibilities of a CEO are vast. They do have to oversee the whole business, after all.
While the specific responsibilities of a CEO role vary depending on the business and the market, there are a number of key responsibilities that every CEO will have. Let's take a closer look at some of these key responsibilities.
The average CEO roles and responsibilities include –
Creating and implementing the company's strategic direction
Managing senior employees, and more junior employees by proxy
Liaising with the Board of Directors
Organising the leadership of the business
Maintaining market awareness
Carrying out detailed competitor analysis
Scouting other businesses for potential partnerships and mergers
Implementing the organisation's vision
Evaluating the performance and results of senior management and directors
Advanced networking and maintaining healthy business relationships
Driving profitability for the business
Identifying and managing risks
Managing business culture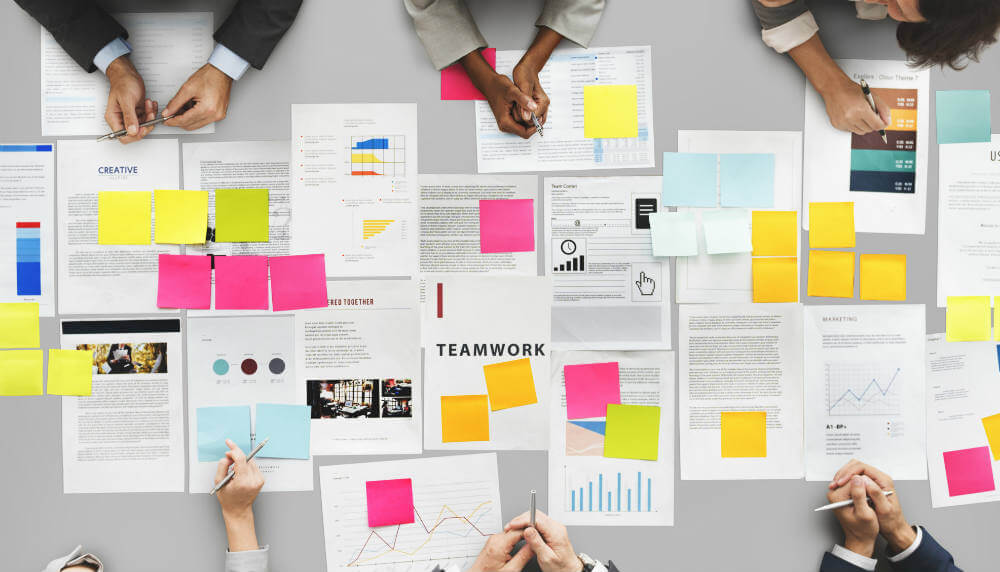 The Benefits of Hiring a Trailblazing CEO
What are some of the key benefits of hiring a world-class CEO? Well, aside from the obvious, 'leading the business to success' aspect.
More specifically, hiring the best CEO possible can help the business in ways you might not consider.
One of the key benefits of investing in finding the right CEO the first time around is the money it can save you and the business.
How? By eliminating the need to rehire. Doing the recruitment process right means that you're much less likely to hire the wrong person and therefore need to recruit again. And trust us, it adds up. Repeat recruitment can be very costly.
And it's not uncommon either. Especially for roles like MD and CEO, the pressure is high, and the adjustment period of taking over a brand new business can be tough. It's not entirely unlikely that if you hire the wrong CEO, they might take an early leave. Or worse, run the business down.
Key Things to Know Before Hiring a CEO
Before you get hiring your brand new CEO, there are a few things you should keep in mind. This is a huge decision, so don't take it lightly. As we discussed in one of our recent insights, planning is a fundamental aspect of CEO recruitment, so you need to take everything into account!
Get the Pay Right!
Money talks!
If you want to hook the biggest fish, you have to use the best bait. It's often as simple as that. Make sure the salary you're offering is right. If it's too low, you'll lose top candidates' interest before you even start.
Make note of the previous CEOs salary. What did they do to earn that salary, and what will your future CEO have to do to earn the same? Maybe you're even thinking of offering a higher salary than the previous CEO had?
Conduct salary surveys and competitor analysis to find out what kind of pay your target CEOs are receiving. Can you offer more? If not, you need to think about how else you can create appeal in the role to make up for it. What unique benefits can you offer?
CEOs are typically paid between £50,000 and £180,000 a year as a base salary, with small business CEOs being on the lower end of that scale. So as you can see there's a lot of variation in salary, and you can't guarantee that your ideal CEO candidates won't be on a lot higher salary than you're willing to offer.
This can be one of the biggest challenges with CEO recruitment. Finding a candidate from a similar business in the industry, with all the right skills and experience, who's willing to move and affordable? Gold dust.
Also remember that salary isn't static. Often for candidates, it's not necessarily the number that's important, it's the potential increase. So don't focus too much on the initial salary offering, make it clear to candidates what potential there is in the future.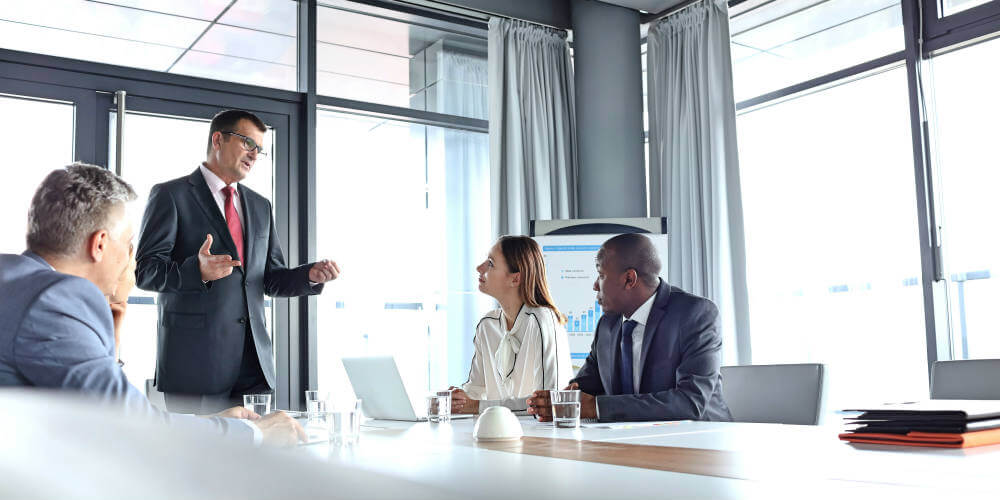 Create Appeal
Top CEO candidates aren't just going to jump ship to your business without reason. You need to create appeal. You need to show them why this business is for them.
Have a good, long think about the main appeal of the business. What's special and exciting about this opportunity in particular that will grab CEO's attention?
Think about this in terms of both the business and the opportunity itself. Think beyond just money. Unless you're offering crazy amounts, the chances are top CEOs will want more substance in the role. They'll want an exciting opportunity, one that will challenge them. They'll want an opportunity with real potential and progression.
You've got to really prepare your appeal so that when it comes to pitching the role to CEO candidates, you can hook them straight away and begin to nurture them.
Culture, Culture, Culture
So important we said it three times. Culture fit is vital when appointing a new CEO.
It's also one of the most overlooked aspects of recruitment at all levels.
Imagine this. You find what seems to be your perfect CEO. He's qualified, experienced in your sector, and has excellent business acumen, leading to great success for similar businesses. But then he starts with your business and just doesn't get it. He just doesn't have the right attitude for the business. He never finds himself on the same level as his employees. So he says "this isn't working out" and packs his bags. That situation would be avoided if culture fit was properly considered before hiring.
Remember to form a good understanding of the company culture, and what kind of personality and background you'll be looking for in your candidates to ensure they fit in as smoothly as possible.
CEOs Should Be Personable
The trouble with recruitment is that the initial view you get of candidates is very dehumanising. Reading information about a candidate, whether it be online or on a CV, does a good job of stripping them of personal human aspects. You don't really get to know your CEO candidates until you meet them.
And that's the problem.
Above all, your CEO needs to be able to fit well in the business and employees. Your CEO should treat their employees as extensions of themselves. So just having the right qualifications on paper doesn't cut it. They need to be the right person.
That's one of the reasons why it's good to have the previous/current CEO involved in the recruitment process if possible. They understand better than anyone what it takes to be successful in their role. They'll have valuable input into choosing the candidate with the right personality, the right attitude, and the right drive. It takes a lot of drive and a lot of backbone to step into an entirely new business and face the challenges head-on with confidence.
CEO Recruitment Is Hard
Sorry, but it's true. Recruiting the right CEO for a business is far from easy. It can be a long and exhausting process. Recruiting for the head of a business can be very different from recruiting at other levels, and this should show in your hiring and planning process. That means, don't assume that sticking to standard recruitment processes will work just because it's worked for other roles.
Remember that the very best CEOs, the ones you want for your business, aren't just stood around waiting to be hired. They're valued in their business, and not considering moving elsewhere.
It's not as simple as popping up a job advert and finding the best candidate (though we all wish it was), the best CEOs require proactive searching and nurturing. They need to be introduced to your business and convinced that moving might be an attractive option, and your business is the one to move to.
Be prepared for the CEO recruitment process by choosing the right method that's bespoke to your need. There's a lot of options for quality senior recruitment.
Do some looking around. Really get to know your options. Liaise with the board and go through some of your key choices. To get the best candidates for CEO roles, the best option is often headhunting.
Headhunters can make the difficult process of CEO recruitment that much easier by providing an exhaustive, bespoke executive search service for your role.
Ultimately, trying to conduct the recruitment process on your own in an effort to save money only increases the likelihood of you hiring the wrong candidate.