A top performing Chief Executive Officer (CEO) can make all the difference to the success or failure of your business. But what are the key elements to consider when recruiting a CEO? What does a CEO do to ensure the business grows effectively and efficiently, maximising future success? What do you need to do to identify and secure the perfect CEO for your business?
Before you commence on the recruitment process for your CEO, it's vital to have as good an understanding as possible about the role and the most likely recruitment route to find the best candidates.
In this insight, we will guide you through everything you need to know about hiring a world class CEO.
We'll identify the skills and qualities needed for a top performing CEO, what to look for from their CVs and cover letters, and recommend the best recruitment method for finding the best possible CEO.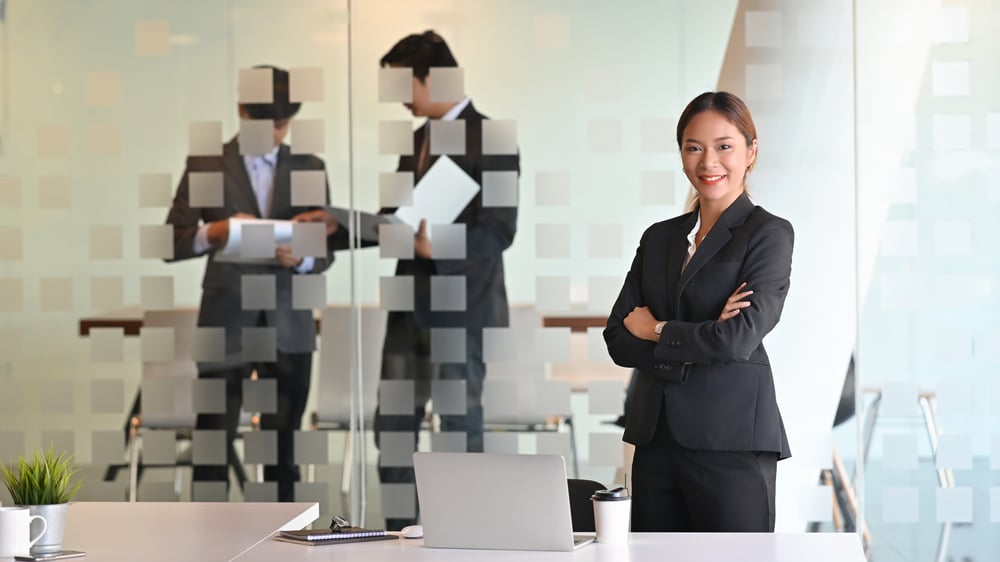 What Skills Are Required From a Top Quality CEO?
Before you start recruiting, it's vital to fully understand what skills you need to look for in a CEO. What qualities does a CEO need to posses in order to make them stand out and be the perfect candidate for your organisation?
For C-Suite level roles, strong leadership skills is one of the core qualities and this is critical for a successful CEO. In addition, there are a range of other skills and qualities that tend to be transferable across industries and organisations that a CEO will possess. This includes having the right business acumen that encompasses the broad knowledge and expertise required for leading a successful organisation.
To be a great CEO requires much more than industry knowledge and expertise. Candidates with strong transferable skills are far more likely to make successful CEOs.
Essentially, these skills dictate how well a CEO copes with making high-level business decisions and addresses key challenges - crucial to the success of any organisation. In addition, a CEO's financial skills will need to be second to none as the profit and loss (and cashflow) of any business is critical to its success.
So what other specific skills are required for a CEO?
In addition to strong leadership, business acumen and financial capability, there are a number of other specific skills the best performing CEOs will possess. These include:
Strategic thinking and market/competitor analysis - a top CEO will be an excellent strategic thinker with a constant ability to identify market/competitor trends or opportunities and devise new business strategies to take advantage.


A CEO needs to stay fully abreast of the market and economy - at both an industry level and at a broader global/national macro level.

Risk assessment and Decision-Making - a CEO must have the ability to analyse risks over the short and long term, and take key decisions in relation to those risks. Quick and decisive judgements will often be required so a strong analytical ability will be crucial to the successful outcome of those decisions.

Communication - it's imperative your CEO is an excellent communicator across all levels of stakeholders. This may include shareholders or external bodies such as government or regulators, as well as internal staff - from fellow board colleagues to employees on the shop floor. A great communicator is much more likely to be seen as a positive leader and motivator.

Industry knowledge and expertise - whilst we have emphasised the broader business acumen skills required for a top performing CEO, clearly having strong industry knowledge and expertise will be extremely advantageous to delivering success.
For more detail on the specific skills required for a top quality CEO, have a read of our 10 key skills a CEO must have blog.
Key Points To Consider Before Hiring A New CEO
Appointing a new CEO is such a vital decision to the current and future success of the business. Recruiting the wrong individual could even lead to a catastrophic business failure. So given how crucial the appointment will be, apart from key skills, what else do you need to consider before recruiting a new CEO?
Firstly, consider the timescale of your recruitment process. The right quality CEO may take some time to find and even when you've found them, they are likely to have a significant notice period with their existing employer. Hopefully you will have enough time to recruit a permanent appointment - either due to the current incumbent having a long notice period or as part of a longer term succession planning exercise. However, if you do need someone immediately, you may need to appoint an interim CEO until you've found the best candidate.
Secondly, for such a senior level role, it is likely the number of high quality candidates will be in short supply. Understanding the likely number of external candidates available, as well as the number of possible suitable internal candidates, will help determine what method of recruitment is best for finding a CEO.
However, consider the fact that a top quality CEO is less likely to be actively looking for a new role and therefore headhunting might the most suitable option for finding the best performing candidates. In addition, given the critical nature of a CEO role, even if there are suitable internal candidates, undertaking an external benchmarking recruitment exercise is also worthwhile to provide the confidence the internal candidate is the best person for the job.
It's unlikely a high performing CEO is actively looking for a new role as they are kept well-remunerated by their existing company.
It's also vital to understand and ascertain your business culture and structure. On paper, a top performing CEO in one organisation may have all the right skills and experience but may not be a success in a different organisation if the culture fit doesn't align. Hiring a CEO with the wrong personality or mindset could have a significantly detrimental impact on the business.
Having a quality Executive Onboarding Programme is vital to ensuring the new CEO integrates well and hits the ground running from day one.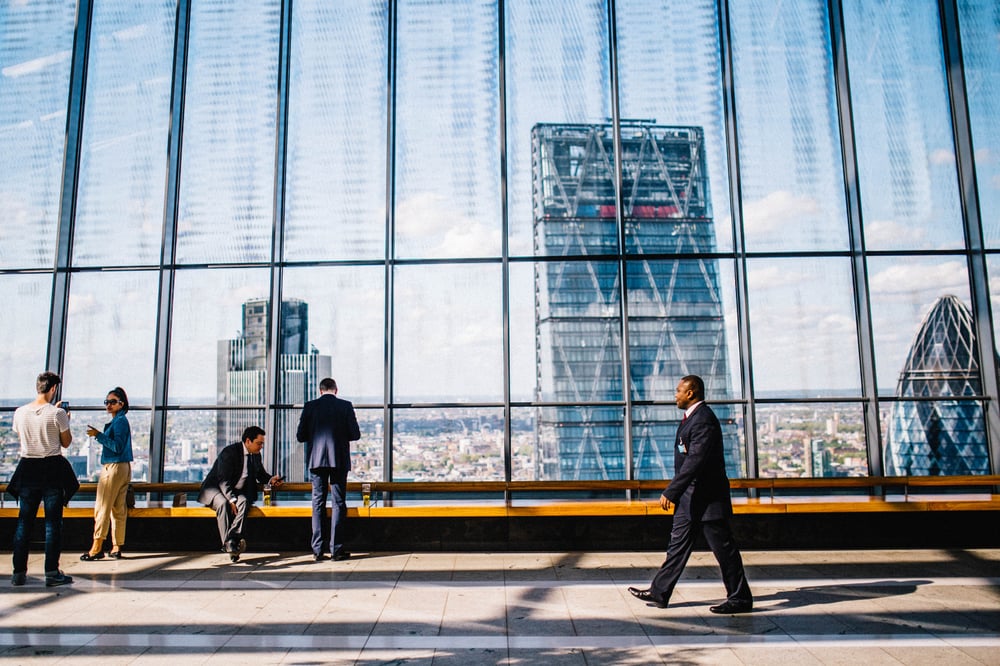 How To Write A CEO Job Ad
So now that you know what you're looking for, you need to define these needs within a job advert. Although you may be engaging with a headhunter or recruitment consultant to find your CEO, it's still worth publishing a job advert (and the headhunter/recruiter is likely to do this alongside other methods). This will help to find actively looking candidates which may contain the perfect individual but will also help benchmark candidate quality. So is writing the job advert for a CEO role simple and is it the same as any other position?
In essence, the job advert for any role needs to cover the basic elements including an overview of the organisation and the opportunity as well as the skills, qualifications and experience required.
For CEO and C-Suite positions, the language and tone of voice used should convey greater grativas, reflecting the senior nature of the role.
However, there will be an expectation and better understanding of more complex language and a more senior tone of voice for C-Suite positions such as a CEO role. As such, there are a number of key things to consider when writing your job advertisement for a CEO.
Language - how you word the advert and the tone you use are very important in creating the impression of what kind of business you are. Your advert provides a first impression of both the business and the opportunity to potential candidates, so it's important to make sure it's a good one. Be clear, concise and honest.

Business overview - it's really important to provide a very brief summary of the organisation - what it does, how it does it, main aims and objectives, and a general reference to the overarching culture. This will be what a potential CEO will be looking for - are you an ambitious business looking to grow? It's about having an attractive business as well as an attractive role.

Personality required - as previously mentioned, cultural fit is critical for the appointed candidate to be a success. If undertaking a cultural change programme is going to be an integral part of the role, make this clear - and highlight what the culture needs to change from and go to. Having a great cultural fit with the right candidate is just as important as having the right skills and experience.

The opportunity itself - the CEO role needs to be attractive. Creating a "wow" factor to appeal to potential candidates is vital to ensure you'll receive top quality responses. What sets the role apart from other CEO roles? How can the successful candidate make a difference to the organisation?
What To Look For In Your CEO Cover Letter
Cover letters can tell you a lot about a candidate. From a CEO perspective, they can provide an excellent insight to the candidate in terms of their suitability before even looking at their CV.
The cover letter is a candidate's opportunity to really make themselves stand out in a personalised manner. Highlighting how they can make a difference to your organisation should really shine through.
Here are some of the key features to look out for in a quality CEO's cover letter.
Personalisation - one of the main purposes of a cover letter is the level of personalisation it provides a candidate beyond their CV. It shouldn't be something that has been copied and pasted from other opportunities. A CEO's covering letter should be tailored to the organisation and the opportunity being applied for. It should reflect a good understanding of your business and why they are so well suited to both the CEO opportunity and the organisation.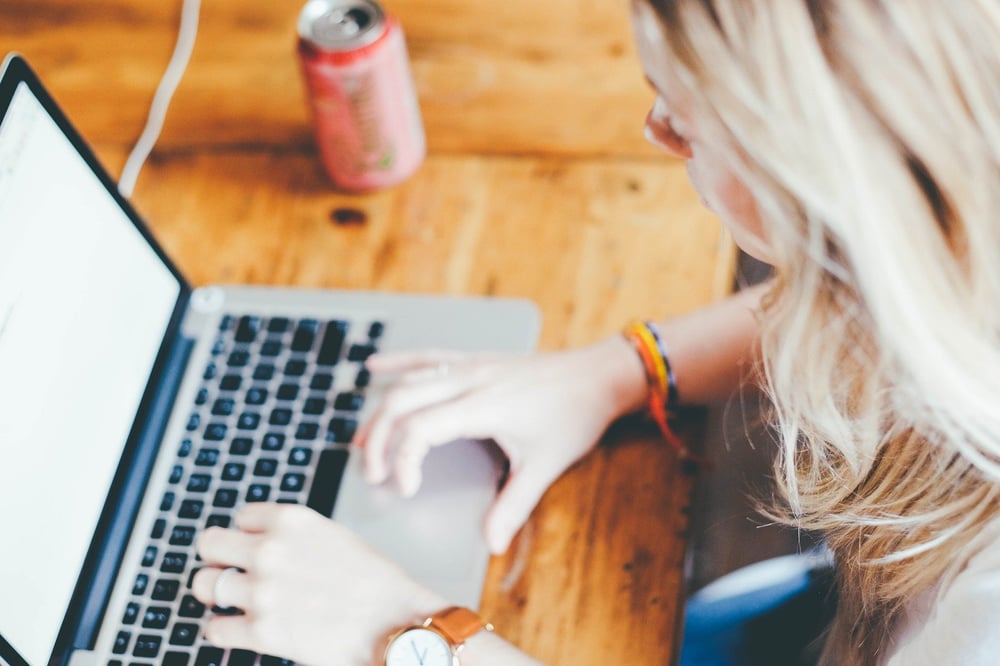 Key selling points - these should come across really clearly and quickly within a covering letter. The prospective CEO should be emphasising the elements that will encourage the reader to look further into their CV. It should grab your attention in a succinct and punchy way.

Company knowledge - the cover letter isn't just about the candidate highlighting their key selling points. A prospective CEO for your organisation should have done significant homework on your business and the cover letter is also an opportunity for this research to be conveyed. The candidate should be demonstrating their knowledge of your industry and an understanding of your needs, including why they are the best candidate to provide the solution for those needs.

Evidence of personality/culture fit - personality can be difficult to convey in writing, and in particular within the formal structure of a CV. However, a great cover letter can provide a prospective CEO with more of an opportunity to showcase their personality and likely cultural fit with your organisation.


What To Look For In Your CEO's CVs
So the covering letter was a success! You've now progressed to reviewing the CVs of potential CEOs and are struggling to know what to look for and how to differentiate between the candidates.
Of course, for such a senior level role, you are likely to have engaged with a recruitment consultant or headhunter. If so, they should be doing the initial screening of all applicants including their cover letters and CVs in which case, you may only see a very few number of CVs from the very best candidates being put forward for interview.
However, in the event you are having to review the CVs of all candidate responses, here are some of the key things to look for in your candidate's CVs to help identify the very best CEOs from your applicants.
Concise, detailed information - any CV should be concise with the key information extracted in an easy-to-read manner. A CEO's CV in particular, should demonstrate the ability to summarise key information in a easily digestible way.

Selling points highlighted - the best CEO candidates know what makes them different. Emphasising how they stand out from the crowd should come across really clearly within their CV. If the information is buried within the detail of their CV, they're unlikely to be a great candidate.

Quantifiable statistics - a great CEO should be able to demonstrate they're a great CEO from demonstrable examples that have quantifiable figures attached. Examples could include %age increase in market share or turnover or profit etc, and should undoubtedly evidence the CEO's strong leadership capability.
Numbers and figures are essential to the CEO role, and enable direct comparison with other candidates.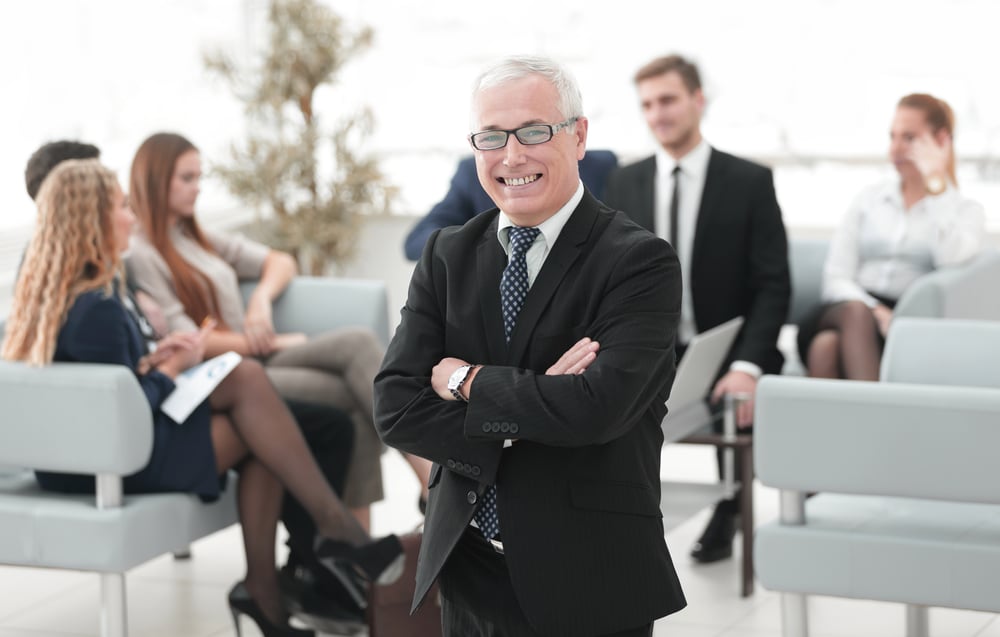 The right experience and career history - experience and career history will be one of the first things you should be looking for on your CEO CVs. Have they worked in a CEO role before or is this a step up for them? How many businesses have they worked for, in what roles and for how many years? Most importantly, what have they achieved in their career history? What impact have they made in each role they've been in and what skills have they demonstrated? How have they made a difference to the organisation(s) they've worked for?
What Are The Best CEO Interview Questions?
When it comes to the interview stages, again if you've engaged a headhunter or recruitment consultant, they should be able to provide a guide on the sort of interview questions that would be appropriate for a CEO.
In particular, it's important to ask open questions and if possible, competency based questions. These are questions that force candidates to provide evidence and give examples of their skills and experience.
Here's a list of some of the most important questions to ask CEO candidates to help differentiate between them.
What has been your biggest success?
Every CEO should have a long list of successes to shout about - even if they've not been a CEO before. They should be able to articulate their biggest achievements and how they've achieved success for their business as well as personally.
Asking the candidate what they see as their biggest success in their career to date will be a good way to assess how the candidate defines success, and whether this aligns well with the organisation's vision and values.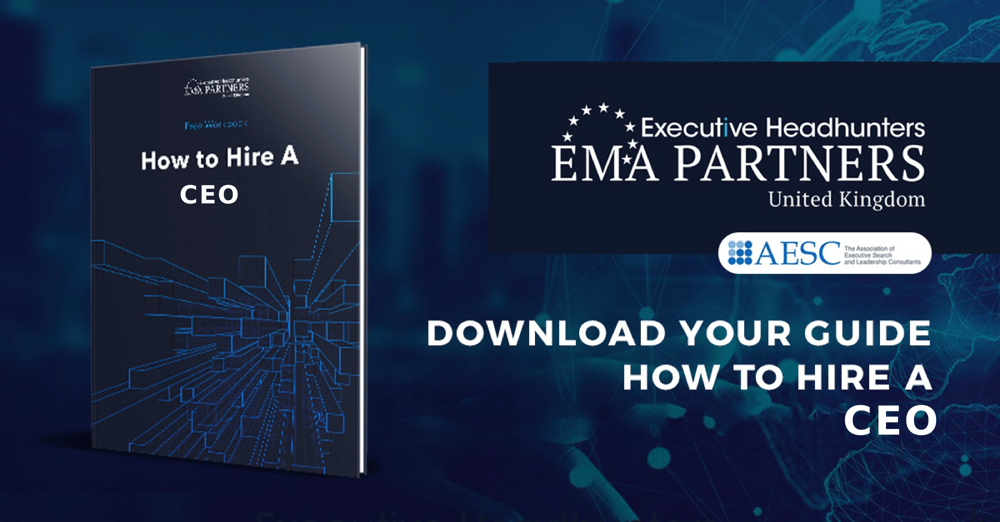 Why do you think you're a perfect match for our company and our values?
Matching at an organisation level is a vitally important factor in successful C-Suite level recruitment.
This question provides the candidate with the opportunity to demonstrate the research they have done on the organisation as well as their understanding of what's likely to be required from the role. They should emphasise the qualities they possess which makes them the perfect CEO for the organisation.
What long-term effects have you had on your current/previous businesses?
One of the most important measures of a CEO's success is the legacy they have left or are likely to leave on their previous and existing organisation. What difference have they made over the long term?
By demonstrating what they've achieved in a previous role, they should provide an insight into their capability of what they can do for your organisation.
What has been your biggest challenge in a leadership position and how did you tackle it?
A CEO is going to be faced with challenges on a daily basis and has to have a strong ability to overcome them. Providing examples of their biggest challenges and how they tackled them will provide an indication of how they deal with adversity, risk assessment, decision making, and drive.
What To Consider About Your Pay Scale
Before you start recruiting for a CEO, it's crucially important to understand the right salary and benefits package that will need to be offered to attract the best candidates. This needs to be done upfront so you don't end up with a final candidate who turns you down due to the remuneration package on offer. This just wastes everyone's time and leaves a poor impression on all sides.
Remember to consider the difference the best CEO candidate will make to your organisation.
Undertaking competitor analysis and industry salary surveys will help to provide a good indication of what's going to be required to attract the best performing CEOs. A good headhunter will be able to provide this service as part of their overall offering and their experience should also enable them to provide a high level indication of the expected remuneration package for a CEO within your industry.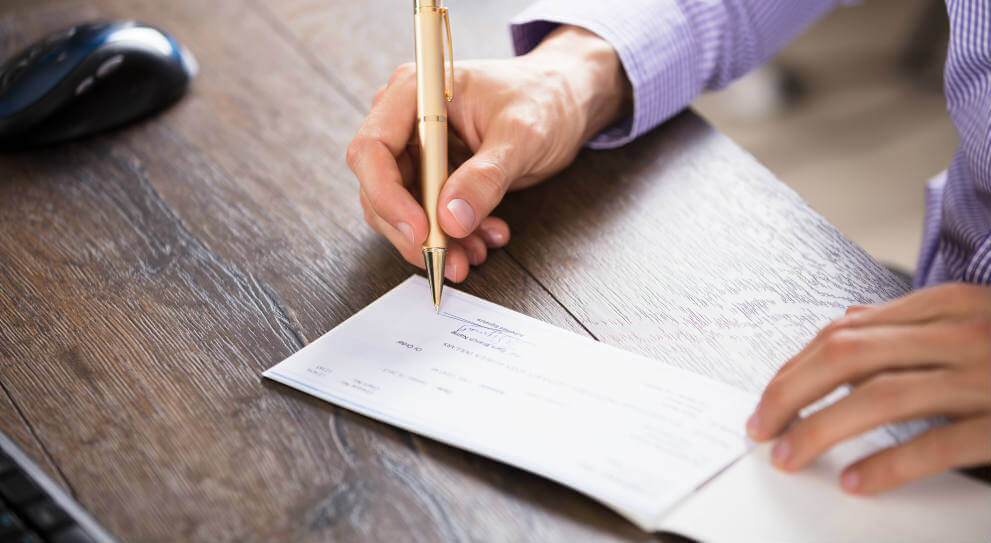 Salary negotiations can be tough and damaging to forming relationships so knowing what to expect is key. Again, a key role of a headhunter or recruitment consultant will be to play the part of the negotiator between all parties in order to reach a mutually beneficial agreement without any friction.
In negotiations, you need to know what your limits are and aim for a certain goal. But at the same time, you need to be flexible and be prepared to compromise if it means you'll get the right candidate in the end. It's likely that your candidate will have a different figure in mind than you do and will ask for more regardless of the figure, so consider giving a slightly lower offer at first.
Ultimately, bear in mind it's not worth giving up the perfect candidate and going back to square one just to save a little bit of money.
Headhunter v Recruitment Agency
At Executive Headhunters EMA Partners we often get asked the question as to how a headhunter differs from a recruitment consultant. In essence, the answer is how candidates are sourced.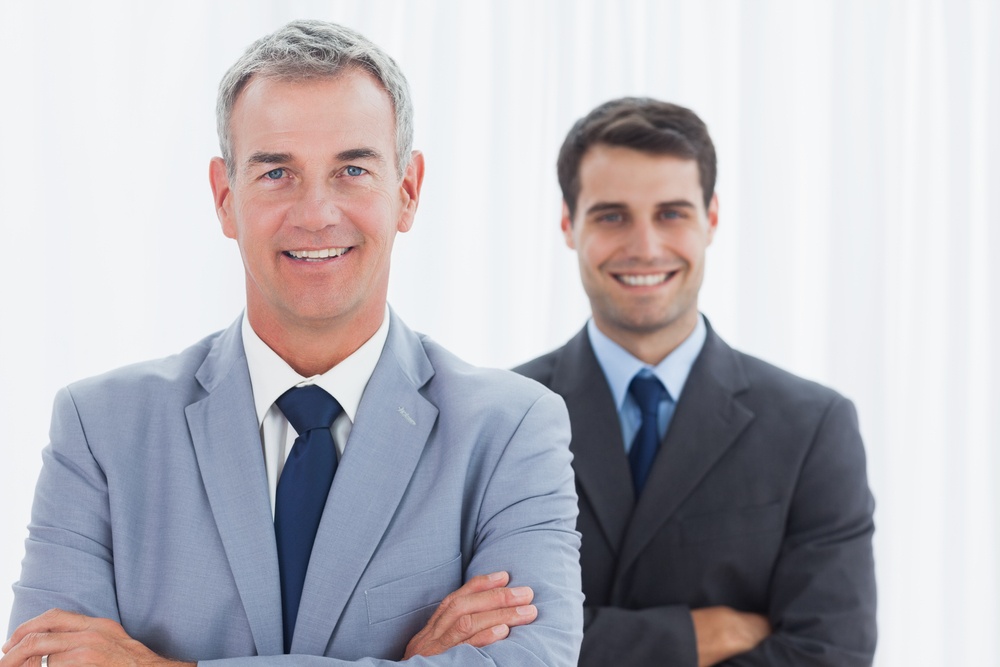 A recruitment agency usually only gets paid upon placing a candidate and may be competing against other recruitment agencies to fill the same role. So their aim is to find a candidate as quickly as possible before a competitor as only one of them will get a placement fee. To find candidates quickly, they rely heavily on searching CV databases and placing job adverts on job boards. Both of these methods are very focused on only those candidates who are actively looking for a new job.
Headhunters however, provide a more bespoke, proactive service. Usually reserved for more senior roles, headhunters work on an exclusive retained basis, meaning a contract is signed ensuring no other agency works on filling the role at hand. This enables a headhunter to invest significant amounts of time on understanding the client's needs, and then conducting a rigorous in-depth market research exercise to find the top performers.
This approach helps to ensure a headhunter will identify passive candidates i.e. those candidates who are not actively looking for a role but would be open to a new role if it was the right opportunity. This means the headhunting approach will usually access an additional 75-80% of candidates, as passive candidates are much less likely to respond to job adverts or register on CV databases. In particular, as top performers are usually well rewarded by their existing employer, they are rarely actively looking for a new role so can only be found via the headhunting approach.
What To Ask A Headhunter
So if you're thinking about working with a headhunter, what are the key questions to ask to make sure you choose the right one? Here are some examples of questions you may want to ask a headhunter to make sure you make an informed decision.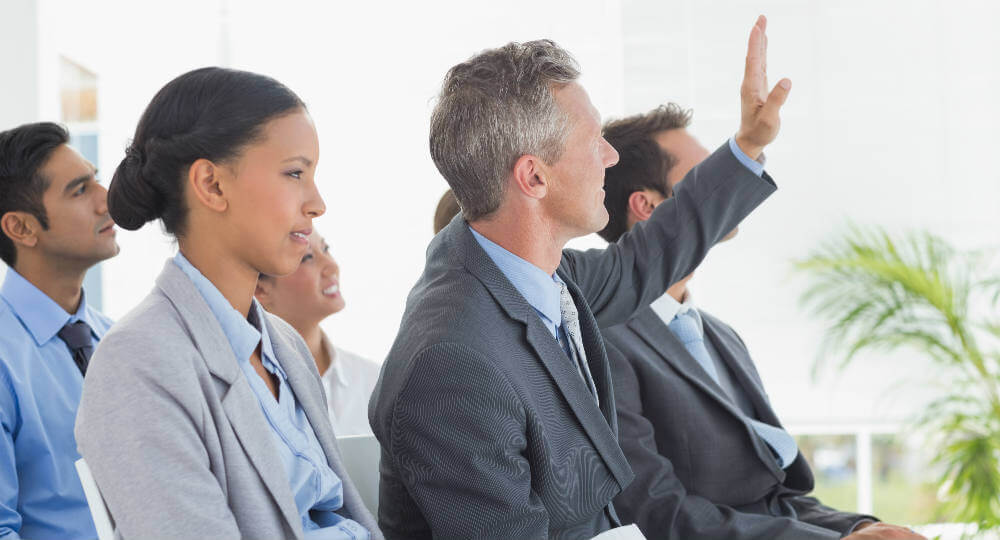 What's your experience recruiting for the role of a CEO?
One of the main things you should look for in a headhunter is experience recruiting for the CEO role. It's important the headhunter has the proven capability of finding the right candidates for this level role.
Establish how many CEOs they've recruited in the past 12 months to ascertain their level of credibility. Ask for case studies and testimonials to prove what they say - don't just take their word for it. If they're really good, their clients will have been delighted with the quality of service received and the quality of candidate appointed, so the vast majority will be more than happy to provide a case study or testimonial. So be wary of any headhunter that can't provide you with one, or can only offer confidential (i.e. unnamed) ones.
What businesses have you recruited CEOs for?
Another factor in establishing the quality of a headhunter is the range of industries and organisations they've recruited a CEO for previously. Again, ask for case studies and testimonials to support their responses.
Whilst there are many specialist headhunters who focus on specific industries, this isn't always a benefit as it can restrict the pool of candidates that they will find. An ethical headhunter won't headhunt from their existing clients, so headhunting the top talent from your competitors may be off limits to them.
As generalist headhunters, at Executive Headhunters we've successfully sourced ideal candidates from a known competitor that a specialist headhunter wasn't able to approach. In addition, as generalists we are able to find a wider breadth of talent from a range of sectors where the top candidates have the perfect transferrable skills.
So think about whether a specialist or generalist headhunter is likely to be the right approach for you.
How quickly do you work?
We understand that time is usually of the essence when it comes to filling such an important role as a CEO. But it's also really important to get the perfect candidate and they might not always be found quickly. So it's key you appoint a headhunter who appreciates the balance of finding the right candidate in a reasonable time frame.
Quality headhunts take time, but that doesn't mean headhunters can afford to waste time.
What are your fees?
An all-important question. It will vary by headhunter but typically you should expect a fee in the range of 25-30% of the first year remuneration for the role.This is usually split across three stages - the upfront retainer, the shortlist payment and the final payment upon successfully appointing a candidate.
Whilst headhunting does cost more than a typical recruitment agency, it also delivers a much more robust and in-depth research process, accessing passive candidates and likely to result in a better quality appointment. Given the significance of a CEO role, a headhunting approach is likely to deliver greater value in terms of quality candidates than a standard recruitment agency.
What is your headhunting process?
Whilst the overall process is likely to be broadly the same for every headhunter, there will be differences in the detail. The quality and depth of reporting, as well as the frequency and nature of any communication may differ. The best headhunters will provide their clients with access to an online portal enabling the client to login and check the progress of the headhunt at any time.
So make sure you find out exactly what process will be followed and what you'll get at every step. It needs to have the rigour and quality outputs to provide you with 100% confidence that the headhunter will find you the best candidates.
The Executive Headhunters headhunting process is meticulous in its detail and provides quality, engaged reporting at every stage.
If you have any other questions or would like more detailed information on how headhunting might be able to help your organisation, please get in touch either through our contact form, or by calling us on 0207 160 6996 or emailing us at info@executiveheadhunters.co.uk.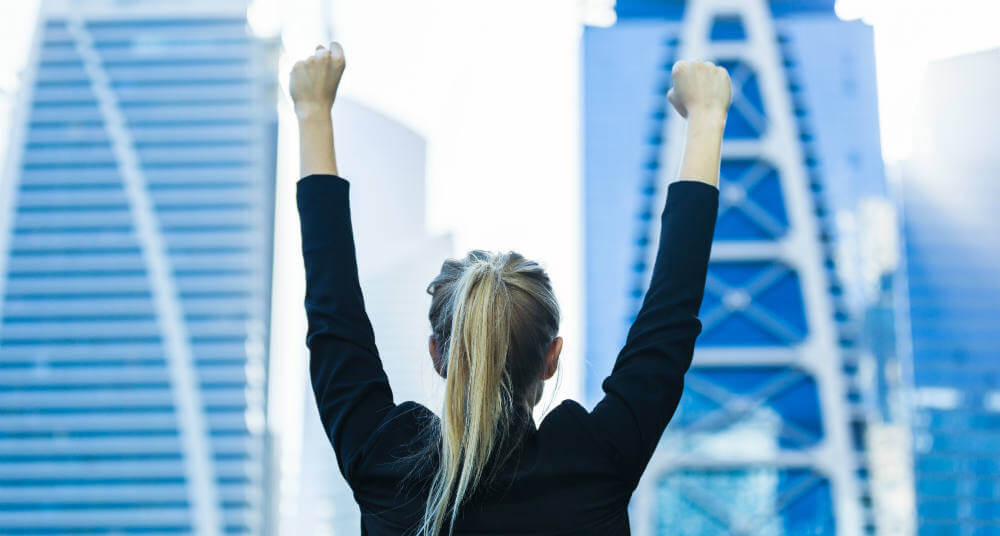 Summary
Hopefully this blog has helped provide some guidance and pointers on what you need to consider when recruiting for a new CEO. By considering these points at the beginning of the recruitment process, you'll be well-positioned to find the perfect CEO for your business.