At Executive Headhunters EMA Partners, we have a wealth of experience in finding top quality CEOs for businesses in a range of sectors.
One of the recent examples of this is our experience finding engineering organisation IOM3 their ideal new Chief Executive Officer (CEO).
Introduction to IOM3
IOM3 are the Institute of Materials, Minerals and Mining. They are one of the UK's leading engineering institutions. A top authority in the global mining and materials community, IOM3 was formed in 2002 following the merger of the Institute of Materials and the Institution of Mining and Metallurgy. The organisation boasts over 18,000 members representing technical, scientific, and human resources roles, linking government, academia, and industry.
Why IOM3 Chose Us
IOM3 were looking at recruiting a CEO for their business. As this was a business-critical role, they were looking for a CEO executive search firm who could help them find the perfect candidate to become IOM3's ideal CEO.
IOM3 shortlisted us for the task after an in-depth discussion regarding our service and what we could provide. Through our face-to-face meeting with IOM3, we developed an excellent rapport with their management team and demonstrated total transparency when outlining our process.
As a result, IOM3 selected us to work with. We acquired an in-depth understanding of the business's needs, with full confidence that we could find them the perfect candidate.
IOM3's CEO Role
The CEO role involved a number of key responsibilities. One of the key aspects of the business-critical role was to provide innovative strategic direction and leadership for the organisation's professional development.
The chosen candidate would work closely with the President and Board Chairmen to ensure targets are being successfully delivered. Through this role, they would be fully responsible for organising and appointing staff and other resources in order to ensure the delivery of key objectives in the organisation's 5-year plan.
This CEO role required candidates to focus on interaction with technical communities, government, and industry organisations in order to influence and evolve the organisation's UK strategy.
The Ideal Candidate
IOM3's ideal candidate for their CEO role was a dynamic individual who could inspire further success and continue to raise awareness amongst the organisation's subsidiaries and stakeholders. They would also be able to continue to build commercial success for IOM3.
The ideal candidate would need to have a full understanding of membership organisation operations. They would have previously held a senior management role in a relevant industry. Excellent people management skills were necessary, as was experience interacting with government departments and trade bodies.
Due to the business-critical nature of this role, candidates were required to be highly experienced in guiding and influencing government policies. The ideal candidate would also have a strong track record of success in financial management within a large business.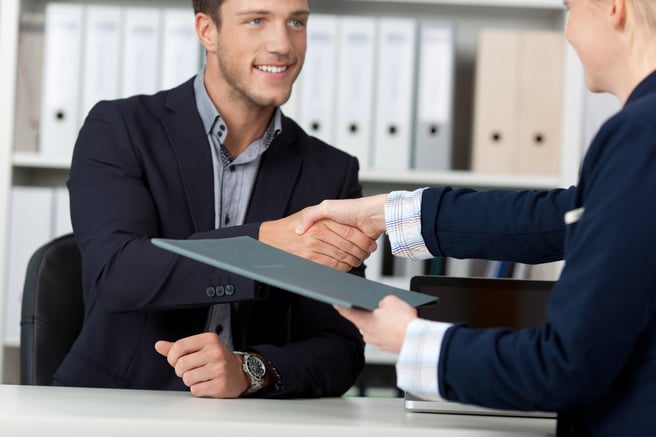 Our Solution
We understood from our previous experience that recruiting a CEO is a large task, so our search process for IOM3's ideal candidate needed to be very thorough. We ensured our search efforts were targeted in line with their needs and presented only the most relevant candidates to them.
We focused our efforts on finding CEOs, Managing Directors, and other business leaders currently working in professional membership institutes. In addition, we also conducted a search for similar candidates within other related manufacturing and materials handling businesses.
This meant that no relevant candidates would go unnoticed and a thoroughly targeted search would be undertaken.
Knowing Our Client and Facing Challenges
CEO roles are notoriously hard to fill, so it comes as no surprise that there were a few challenges presented when filling this role. The very best CEO candidates are in high demand, and their existing employers keep them well rewarded to ensure they are retained wherever possible.
The top performing CEOs are usually happy in their current role, meaning they need to be nurtured towards new opportunities over time. However, we presented the opportunity in a very positive way that resulted in a significant amount of interest for the role. Whilst this meant substantial more time was spent on screening candidates, it ensured we had an excellent pool of quality candidates to shortlist.
As always, we made sure close communication was maintained with all parties throughout the process. This included constant contact throughout the interview process to ensure all interviews went smoothly and as scheduled.
This opportunity was the organisation's first CEO appointment in 22 years, and as such we worked closely with IOM3 and provided a fully transparent and honest approach to both the candidates and the client.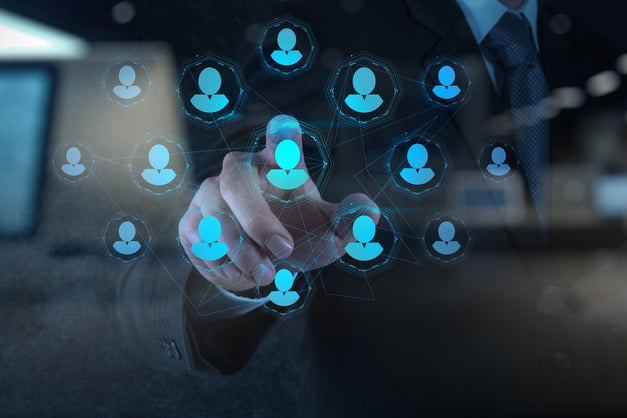 Identifying IOM3's Perfect Candidate
We conducted a detailed, extensive headhunt and produced a shortlist of 9 top quality candidates. We provided IOM3 with confidence that there was a good selection of backgrounds and skillsets within the shortlist so that they could have as much choice as possible. As such, we selected and submitted a broad range of talented candidates that reflected the scope of the search we carried out.
IOM3 were extremely impressed with the quality of our shortlist, and as a result decided to hire one of the standout candidates as their new CEO.
What Does This Demonstrate?
We believe this is a great demonstration of our ability as CEO headhunters to find quality bespoke candidates for a CEO role that delivered to our client's needs. We took the time to really understand our client and the organisation as a whole, conducting an extremely thorough headhunt.
Our executive search encompassed all the key areas we believed relevant, high-quality CEOs could be found. Throughout the process we kept in contact with all parties involved, demonstrating our transparent, honest approach in our service.
As a result, we provided IOM3 with their ideal candidate; a talented, experienced CEO who fit the organisation perfectly and was a clear choice for IOM3's CEO role. We very much look forward to working with IOM3 in the future to help them find the perfect candidate for any future roles they may have.
If you're in need of a headhunter to help you find a perfect CEO with all the right skills, at Executive Headhunters EMA Partners UK we'd be happy to help. Give us a call on 0207 160 6996 or email us at info@executiveheadhunters.co.uk