What are the key aspects to remember when creating your CEO onboarding checklist?
There's a number of key things to consider when onboarding a new CEO. If you want your new hire to adjust to your organisation as quickly and effectively as possible, you need to have a really effective onboarding process.
The following CEO onboarding checklist outlines the key stages an organisation should prepare for when introducing a new CEO into their business.
How to onboard a CEO:
Define who takes the lead
Discuss with the board
Define your timescale and milestones
Organise the paperwork
Prepare the handovers
Provide training sessions
Agree on a plan of action
Ensure they have the required resources
Welcoming the CEO into the company culture
Publicise the appointment of a new CEO
Define Who Takes the Lead
Firstly, you need to designate who is going to take the lead on the onboarding process. Usually, the process is carried out by the HR Director, though you may want to involve different parties. For example, part of your CEO onboarding process should include your new CEO meeting key senior business members such as those at C-suite level, the Board of Directors, and anyone else they may be directly working with. The more people your new CEO can meet, the better.
Discuss with the Board
Due to the high importance of the CEO onboarding process, you should agree the details with other board members. This ensures best practices are upheld. Other senior members of the organisation should be involved in this planning discussion, especially those who will work directly with the new CEO.
Define your Timescale and Milestones
You should define at what point you want your new CEO to reach certain onboarding milestones, including at what point they;
Start working
Take partial control of the business operations
Take full control of business operations
Defining this timeframe is essential to get your CEO fully onboarded and in charge of operations as quickly as possible.
Usually, the initial onboarding process takes place over 3 or 4 weeks. After this, the long-term onboarding process takes place which usually focusses on the new CEO settling in and establishing control.
Get the Paperwork Out of the Way
One of the very first things that should be on your list of tasks for the CEO onboarding process is paperwork. The process of organising, completing, and submitting all the necessary paperwork for a CEO appointment can be lengthy. Your new CEO shouldn't have the paperwork process hanging over them. By dealing with the admin as soon as possible, you can focus on the more hands-on work. Be sure your new CEO is thoroughly prepared, and they have all the necessary information and documents ready.
Have Handovers Ready
A key part of your onboarding process should be handing over any useful information from the previous CEO. These handovers could be key to the success of your new CEO, as they allow them to acquire a good understanding of the ins and outs of the role – provided by the previous CEO themselves.
These handovers should include, but not necessarily be limited to;
A list of contact information for key business members and stakeholders
A document containing key information about the business and culture
A detailed list of competitors
Payroll
Finances
Organisational chart
These handovers will be invaluable in onboarding your CEO quickly and smoothly. Make sure you provide your new CEO with everything they need and give them time to study and digest the information.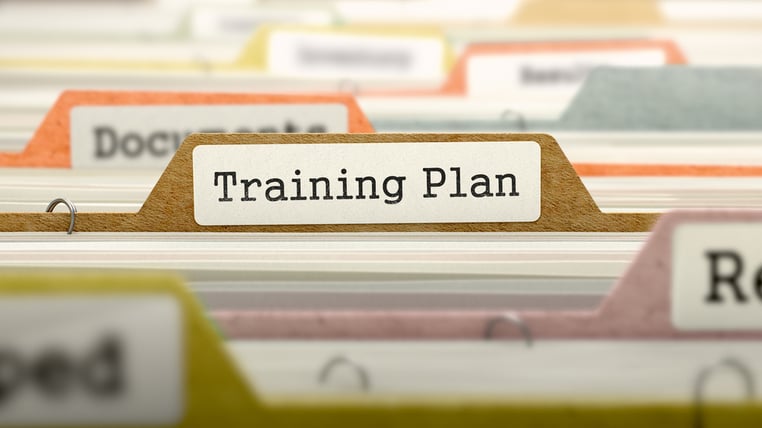 Provide Training Sessions
Training is an essential part of the onboarding process, especially for business-critical positions like a CEO. The best methods for onboarding are direct training sessions to give your new CEO the key knowledge of your business required to succeed in their role.
Usually, the one-on-one training is carried out by the HR Director. However, the best person to conduct the sessions will depend on the type of training being provided and the size of the organisation. For example, any training related to the sales department is likely to be undertaken by the Sales Director. Similarly, training regarding the specific details and operations of the CEO role might be best conducted by the current or interim CEO.
Agree on a Plan of Action
One of the most important parts of the onboarding process is establishing an action plan for the next 3, 6, and 12 months. Your CEO should understand what they're expected to achieve and what key actions they're expected to perform.
However, this shouldn't simply be a one-way process. Your CEO should have input into what they believe they can achieve and what steps they propose to take to meet their targets. They should explain what their ideal plan of action is in order to meet the board's expectations, and how they propose to carry this out.
At this stage, you should provide your new CEO with a set of performance objectives and a development plan. You need to give your new CEO confidence that their development will be supported by the organisation and the board however you can.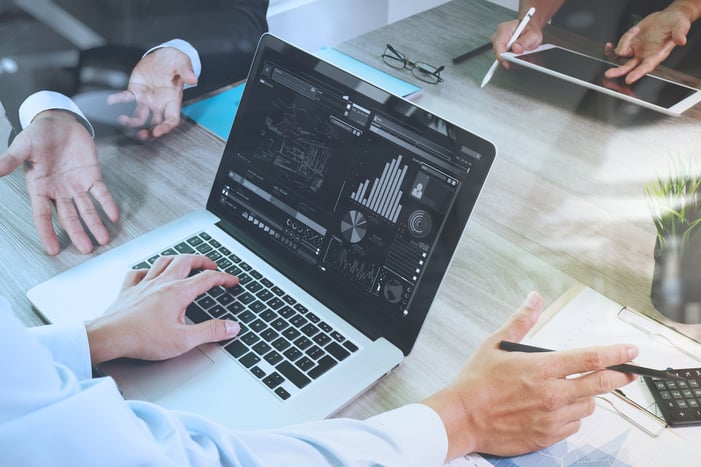 Ensure your New CEO Has the Resources they Need
To ensure your CEO performs to the best of their ability, you need to give them everything they need to succeed. Make a list of all the resources you have that are needed to succeed as CEO of your business, then list any resources you don't have but need to acquire. These resources can include documents, pieces of software, equipment, or members of staff.
Welcome Them into the Culture
Remember that onboarding isn't just documents, training, and legal matters. Your onboarding process should also focus on introducing your new CEO into the business and making them feel welcome. The best way of doing this will depend on your company culture. Days out, meals, drinks, and other team activities are all great ways of making your new CEO feel welcome and engaged. Activities such as this will also help the CEO and employees get to know each other, which is great for communication and morale for both parties.
Publicise the Appointment of your New CEO
Once your CEO has settled into the company, you should publish a press release detailing their appointment and what it means for the business going forward. This gives your stakeholders and clients' insight into the change and what they can expect going forward. Changing CEOs without publicising it to those who matter can have a negative effect on a business and mayrisk leaving some clients unhappy.
When conducting your CEO onboarding best practice includes spreading the word about the new CEO appointment as much as possible. This can include posting an article on your website and sending an email to your main contacts. If possible, it can be extremely beneficial to write a news article for an industry publication as this allows you to publicise your business and the CEO to a relevant, wider audience.
Once you've completed the actions on this checklist your CEO will be ready to take over the business operations. Remember that the onboarding process is ongoing. Though the bulk of the process takes place in the first few weeks, your new CEO will be adjusting to your business over a longer period of time.
If you're in need of a headhunter to help you find a perfect CEO with all the right skills, at Executive Headhunters EMA Partners UK we'd be happy to help. Give us a call on 0207 160 6996 or email us at info@executiveheadhunters.co.uk