If you run a business, you may ask yourself the question:
"Should I hire a Sales Director or a Marketing Director?"
However, many organisations recruit both positions rolled into one, as this can deliver a significant number of benefits. As well as keeping headcount and budget down, here are five other reasons why you should hire a Sales & Marketing Director:
1. You Have Someone Who Understands Both Departments
Firstly, let's consider what marketing and sales are. Marketing is the process of generating leads, and sales is the process of converting leads into customers.
Marketers are outstanding at what marketers do, and sales are outstanding at what sales do. As a joint force, they are formidable.
But ask a marketer to sell, and they'll fade into the background, dreading the thought of having to close a deal.
Ask a salesperson to market, and they'll be bored stiff, wondering why all this nonsense has to happen to generate a lead.
But what if you had someone who understands both departments?
Someone who understands that you can complete a sizeable part of the sales process with marketing, someone who understands that closing leads requires warm, open conversations, not mechanical sales pitches.
If you had someone like this, you'd have unbiased expertise in two departments, and this is a jackpot for anyone that runs a business.
Here are a few tasks that a Sales & Marketing Director would be able to oversee:
Defining budgets for marketing and sales

Developing a sales and marketing plan that supports the overall business plan

Setting targets for sales and marketing — and overseeing the team/manager working towards them.
Here are a few skills you can expect your Sales & Marketing Director to have:
Presentation skills — they'll be able to present ideas for the business cohesively, considering both departments and how they synchronise

Analytical skills — they'll know what datasets are most important for each discipline and how to measure and present them to the board

Interpersonal skills — they'll be aware of how to speak to customers at various stages of their buying journey, as well as employees from both departments
Blending all of these skills means you have someone who can generate results across two departments, providing they have all the skills to manage it.
2. You Have An Expert Who Knows How To Grow A Business
This person has commercial acumen overload, knowing how to grow a business from both perspectives. All the above skills are vital, but if a Sales & Marketing Director doesn't have anything to back them, it's a complete waste of time hiring them.
The best Sales & Marketing Directors will be able to give you a plan, detailing how they are going to grow your business in the next five years.
This plan should include:
Market analysis — this will consist of descriptions of what state the industry is in, any problems it faces, whether it's growing or not, and how influential you are in the local market.

A SWOT analysis for both departments — determine strengths, weaknesses, opportunities and threats, and establish a plan from that.

Sales objectives — compare future sales with past sales, identify benchmarks for success, analyse competitor performance.

Profit objectives — predicted level of sales, market share they intend to capture, suggestions for reducing costs.
The best Sales & Marketing Directors will be able to show you proof of how they've delivered a marketing and sales plan in the past.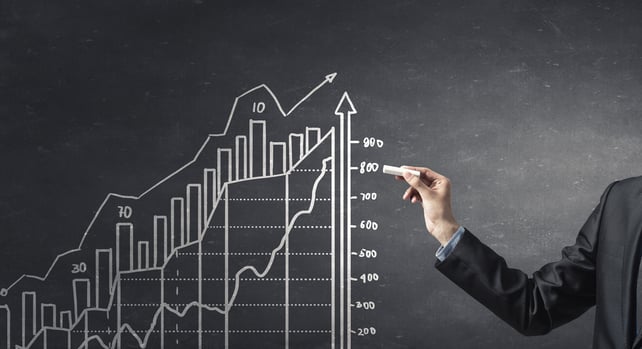 3. They Know How To Hire Across Two Departments
They've already seen the good, the bad and the ugly across two departments. They know what a good marketer looks like, and what a good salesperson looks like.
When you're hiring staff, cultural fit and personality are just as crucial as skills and experience.
Different business departments all have separate skills and different 'team quirks'. In a functional organisation, directors that get the best results always build teams that have great respect for each other, are on the same wavelength and share similar goals and aspirations.
If you headhunt directors from both disciplines that don't get on, the chances are their teams will also clash. Organisation culture works from the top down, so you need to get it right.
If you've got someone who hires staff across both teams, they can set similar standards across those teams and ensure those employees have the same values and are working to the same goals.
They'll also know what skills and experience are best for each team, and may even be able to nurture talent and train them to be their successor.
4. They Maintain Relations Between Both Departments
There's often a rivalry between these two departments, which is often driven by a lack of understanding and desire to know what each department does. This can create a dysfunctional marketing and sales process which isn't good for business.
A Sales & Marketing Director could solve the following issues by overseeing both departments:
Stopping The Blame Game
Blaming others is human nature. Nobody wants to take responsibility for something that's gone wrong, it's a lot easier if someone else did it!
A seasoned Sales & Marketing Director will know how to diffuse any blame between the two departments, usually by encouraging the team to analyse the problem; and to admit mistakes rather than covering them up.
Improving Communication
A Sales & Marketing Director will know that improving the line of communication between sales and marketing will increase productivity, and will have a plan in place to allow it to happen.
They'll arrange regular meetings so the teams can talk, and hold meetings with managers to ensure they're on the same wavelength.
They'll encourage both teams to give each other feedback and communicate with the data they collect. They may even mix the teams together, depending on their level of tradition (and your office seating plan).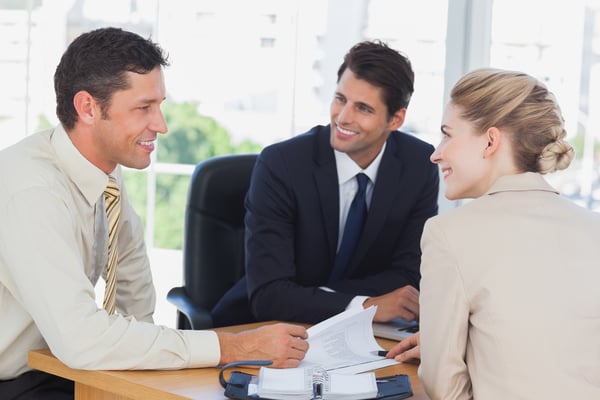 5. You're Removing A Decision Maker Without Losing Any Impetus
If you've got a board of directors, you'll be aware that decision making can be tough. There are a lot of different opinions in the room, which are usually biased toward the person giving it.
Different teams have different needs, which can conflict with the needs of each other. By hiring a Director of Sales & Marketing, you're taking another voice out of the room, but keeping someone who has pinpoint knowledge of what's needed for both departments.
This person is instrumental in board meetings. Not only do they understand the needs and wants of two departments, but their focus on the overall business objectives often results in a greater appreciation of other departments as well, reducing the risk of further conflicts.
When Is The Candidate The Wrong Fit For A Sales & Marketing Director Role?
They don't understand how sales and marketing have changed — sales and marketing are now more inbound than outbound focused if you want to save money and delight your customers, your Sales & Marketing Director should know what inbound marketing is, and have a good knowledge of the digital landscape.
They show bias to one department —while a candidate may have more experience or a stronger background in one department, they have to believe both departments are fundamental to success — and practise it as well.
Their skills don't fit the bill — you're asking for a lot of varied skills, which is a big ask! It's a small talent pool. If you don't find the right candidate, don't hire someone who can't do the job because it's easier and cheaper — it will be much harder and more expensive to the business in the long term.
Key Takeaways
Someone who understands cross-departmental needs is someone worth having on your team.

If the director can show how they've grown a previous business, they're definitely worth considering.

Don't be afraid of losing a team member, it can work out better than you expected.

Ask probing questions, you need to determine whether this person is skilled in the areas you need.

Don't hire this member of staff if you're unsure if they'll fit.