When you're hiring across two disciplines, you need to know you're getting the best of both.
Headhunting for a Sales & Marketing Director position is tricky if you don't know what you're looking for.
That's why we've created this sales and marketing skill list, so you can judge your candidates in the areas that matter. We're going to cover soft skills such as leadership, management and personal skills, as well as hard skills like technical abilities and qualifications.
Soft Skills
1. Leadership & Management
Arguably the most important soft skill of all, directorship requires tremendous leadership and management skills. Other than hard metrics like sales and lead generation, it's how a Sales & Marketing Director is judged.
Ask yourself this question: could they be an ambassador for your company?
Decision Making
Business can be harsh, and sometimes you have to make hard decisions for the benefit of the business.
For example, if there's an underperforming Sales Manager who doesn't hit their target or get the best out of their team, they might need to be performance managed, and ultimately let go if they don't improve. Or deciding which projects will be the most efficient and effective use of budget at the cost of others.
A true leader will make decisions that are right for the business, not themselves.
Risk Taking
In two fields where growth is a primary goal, taking risks is a must. How will you know if you can double your sales if you don't try?
Salespeople and marketers are naturally ambitious people that love to be rewarded when they hit their goals, so a Sales & Marketing Director needs to be brave.
They also love ideas, new technology and new ways of doing things, so it's important for a director to be a thought leader that's always open to creating and trying new concepts.
To complement this dynamic attitude, a director has to have the ability to admit when they're wrong. If they don't, it'll contribute to de-motivating the team beneath them.
Motivation
Talking of motivation, sales and marketing can be hit and miss. Sometimes you hit all your targets, generate a bunch of amazing leads and converting them at will. Other times it's dry; you can't generate or convert any leads.
A leader will make sure both teams are motivated at all times. It's easy for the director to come in and start pointing the finger at either team when leads and sales are drying up, without actually looking at the problem. Often it's a process, not the team itself. Look for strong leaders who take responsibility for and solve problems, not weak leaders who highlight them.
There are other ways you can show strong leadership skills as a Sales & Marketing Director, including:
Commercial knowledge

Employee empowerment

Delegation

Passion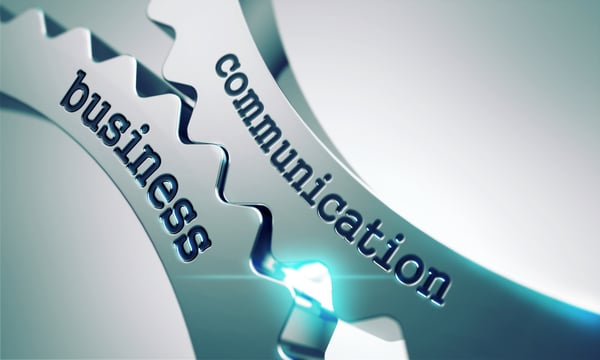 2. Internal & External Communication Skills
The candidate for a Sales & Marketing Director has to be a master of communication in more ways than one. Let's list the various people they'll have to communicate with on a daily basis so we can get an idea of how they'll have to adapt their communication style:
Sales Managers and Marketing Managers — helping sales and marketing managers deal with problems in their respective departments and giving them direction, so they require understanding and empathy.

Managing Director/CEO — taking direction from the MD or CEO which will shape the strategy and the objectives of their team, so they must be a good listener.

Other C-Suite Execs — other Executives may come to them for advice, or to relay information delivered by the CEO or MD, so the director needs to be discreet with this information.

Unhappy customers — the Sales & Marketing Director may have to deal with customer complaints so having diplomatic and influencing skills are essential.

News Corporations/PR agencies - big businesses are keen to portray a positive presence in the media, and relevant industry publications, so it's vital the director can be a valuable spokesperson and is careful with their words.
3. Teamwork Skills
Conflict Management & Resolution
Every Sales & Marketing Director knows that sales and marketing alignment is difficult to achieve. They've got to navigate through age-old arguments like:
"Sales aren't converting any of the leads we send them!"
To…
"The quality of leads my sales team receives is terrible!"
Plus, any other disagreements that may arise between sales and marketing. Therefore, it's imperative that the director can soothe any friction between the two departments, and convince them they'll work better together.
Collaboration
When you're overseeing two departments, you need to know how they collaborate to get the best results. For example, an experienced director will ensure there are Key Performance Indicators for both teams that align.
From a marketing perspective, this may include generating and qualifying a certain number of leads, while sales will have a conversion rate target to convert those leads to sales.
Firstly, this helps to create accountability, and secondly, it gives both teams a feeling of shared joy when they achieve their goals.
Ultimately, when a group works together, there's more chance they'll achieve the desired result. With proper direction and guidance, the probability of this is further enhanced.
Further Reading: Sales Team Recruitment FAQ: What Do Our Clients Ask Us?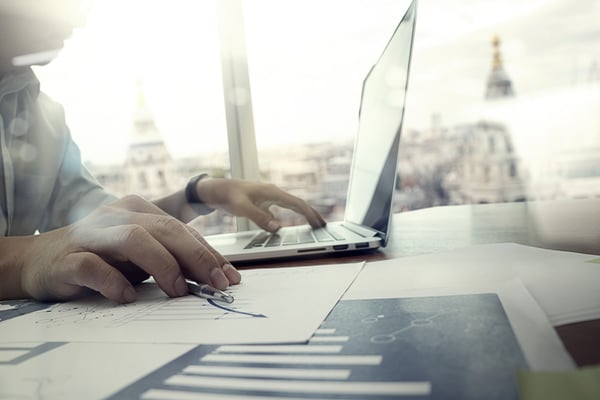 4. Personal Skills
Life Skills
While life skills shouldn't determine whether you hire a Sales & Marketing Director, they can give you an insight into the character of a person.
For example, there are the basics like keeping order and managing your time correctly or more complex ideas like dealing with conflict or how they approach risk and reward.
Organisation & Time Management
You'll often be able to get an idea of how they manage and organise their time by what tools they use. If they're knowledgeable when it comes to task management software like Asana or Coschedule, it's a good sign. Try to get them talking about which CRM systems they may have used in the past, and how they've implemented technology across two departments before.
Key skills in these areas are:
Scheduling and automation

Keeping task lists

Project management

Decision making

Strategic management

Delegation
Social Skills
A Sales & Marketing Director has to be able to carry themselves in a variety of different social situations: board meetings, meetings with shareholders, clients, staff members and managers.
It's vital they know how to conduct themselves in each scenario as knowing your audience doesn't only relate to who you're selling to, but the people you deal with in all aspects of the role.
Top candidates will have a certain gravitas quality which enables them to adapt what they say and how they say it to their audience. They will be able to talk about complex issues in an authoritative way at board meetings, whilst also being able to explain things in more straightforward language to lower level staff.
Non-Verbal Language
Most of the time when we communicate, most of our cues come from overt or covert body language.
For example, someone who's nervous may fidget a lot. You can't hide from your own body language, so it's important that Sales & Marketing Directors hold themselves well.
It's often simple things like smiling, sitting with your body open and not closing yourself off, or using your hands to speak that makes someone seem approachable and confident.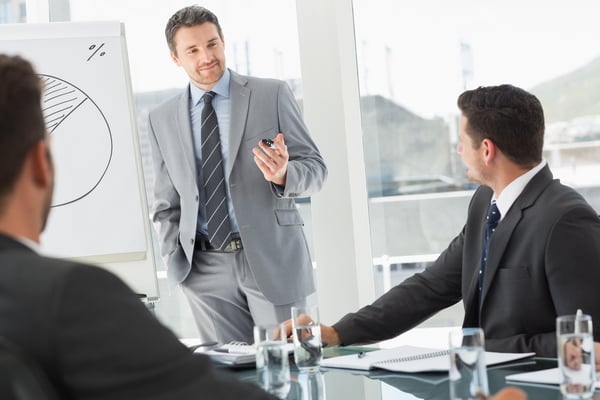 Hard Skills
1. Technical Skills
These are the types of skills that are measurable by performance. If a Sales & Marketing Director says they are proficient in one of these areas, they should be able to prove it!
Generate Meaningful Leads & Close Customers
This is how a Sales & Marketing Director is judged - it's what determines success. It's most important when looking at Sales & Marketing Director skills.
If a director can master both these skills, they should be considered one of the company's most valuable team members.
Being able to understand the sales funnel from both perspectives is no easy feat, then there's planning the customer journey, refining it, and testing it constantly.
A great director will document everything, here are some key stats to look out for:
Website traffic increase

Leads generated

Leads closed

Repeat custom

Profit made

Revenue generated
And remember, always look for proof!
Strategic Thinking
This is a common trait of all successful directors, the ability to think long-term is what separates a director from their counterparts.
A Sales & Marketing Director will be aware of trends in the market as well as within the functions, and have an ability to plan ahead, so the company isn't left behind.
Their level of knowledge will be evidenced from their sales and marketing plan, but it will ultimately be judged by the level of success it achieves.
Data Production & Mathematics
Being able to work with numbers is essential for a Sales & Marketing Director. Numbers are what show success, so it's important to be able to work out what they are and produce them in a digestible manner.
It isn't as simple as working out sales though — a director will be able to interpret between the lines and identify any underlying issues or problems.
Numbers don't lie, but they can be misleading. For example, you may have made 300 sales in a year which exceeds your target. But if 290 are repeated custom, you could be making mistakes in certain areas. Look for an honest director that doesn't sugarcoat everything.
Writing
Every director has to be able to write well as it's a key method of communication, particularly via emails. Many directors also write articles for their own LinkedIn profile as well as for wider content distribution in order to demonstrate their own expertise and credibility.
However, a Sales & Marketing director also has to be able to write in-depth reports supported by data analysis, as well as strategic sales and marketing plans and board proposals.
Some tools do exist that measure writing proficiency such as Grammarly and Hemingway. However, just reviewing any email communication and the candidate's LinkedIn profile will probably provide a strong indication of their writing capability.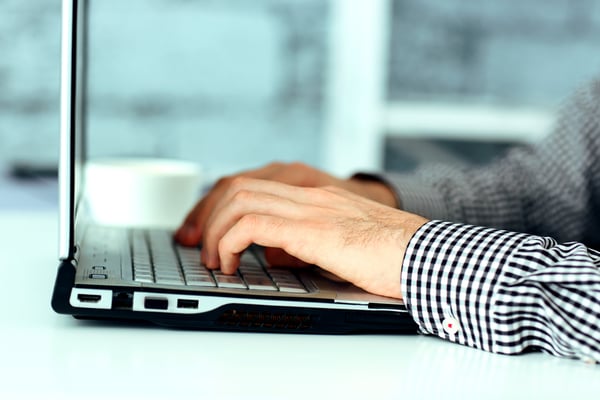 2. Software Competencies
Sales & Marketing Directors have to be competent with software, especially given the increased amount of activity that has moved online (although there's still a place for print/traditional).
Here are some popular sales and marketing software packages/platforms your director should be familiar with:
CRM (HubSpot, Pardot, Zoho)

Email Marketing (MailChimp, HubSpot)

Automation (Marketo, HubSpot)

Design (Adobe Suite)

CMS (WordPress, HubSpot)

Social Media (Sprout Social, Hootsuite)

Video Conferencing (Zoom)

SEO (Ahrefs, SEMrush)

Order Management (Brightpearl, Stitch Labs)

Productivity (PandaDoc, Slack, Google Drive)
Pay attention to the scope of software skills the director has, and how competent they are across various packages.
3. Qualifications
There are certain qualifications you can look out for when you're looking for a Sales & Marketing Director that can make them stand out from the rest.
Marketing Qualifications
You need to know you're looking at a serious marketer, so pay close attention to the route they've taken throughout their career. They may have started an apprenticeship in marketing, sales or customer service.
There's also the higher education route: look out for BA's and MA's in marketing, as well as subjects like media studies, journalism, psychology, and any degree that is specifically related to your industry.
For example, a degree in psychology will indicate that this person is interested in how the human mind works.
At the highest level, this director could have Chartered Marketer status (CMktr), which shows a commitment to learning and self-progression.
Further Reading: Marketing Director Job Search: What Should You Ask Us?
Sales Qualifications
Specific sales qualifications are a bit harder to find and you're probably better off looking for experience 'in the field'. They may have done a college or university course related to business studies or finance.
However, when looking at a director position, you could always check for an Institute of Sales Management (ISM) qualification, which covers marketing as well!
Can You Find The Perfect Blend?
There are a lot of sales and marketing skills to consider here and finding them all would be impressive. When you're hiring, think about what skills are most important to you and try to tick as many boxes as possible. But remember, you may have to compromise!
Further Reading: Sales Interview Tips: How to Probe Candidates