As Christmas fast approaches, you and your staff may be starting to think about winding down towards the festive period, especially after such a challenging pandemic-hit year. You may be thinking that any recruitment required for next year can wait until you're back at work after the Christmas break as most people won't be interested in moving now anyway.
Well you couldn't be more wrong! Now is actually the perfect time to start recruiting for next year and here are the five reasons why.
1. More talent, less competition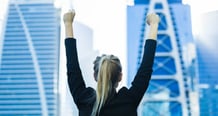 Get on the front foot and ahead of the competition by engaging with the talent that is looking to move roles in the new year. There'll be less competition now as many organisations are likely to be in wind-down mode leading up to the festive period. By the time they start thinking about recruiting in January, you'll be ahead of the game in having already approached and built a relationship with the best talent, increasing the chances you'll successfully recruit them.
In addition, with the economic landscape likely to change early in 2021 as confidence builds with the rollout of vaccines, your competitors will start to ramp up their recruitment strategies. By recruiting now, you'll get a head start in acquiring those high quality candidates looking for their next opportunity.
2. The best talent has more time available
For many years, it has been the case that many people become less busy as Christmas approaches, and this provides the best talent with more time to think about their careers.
Many individuals take this time to start actively looking for new opportunities and we've found it's a brilliant time to engage with potential candidates. So December is an excellent month to start headhunting or talent pipelining.
3. Conversations are easier due to Covid-19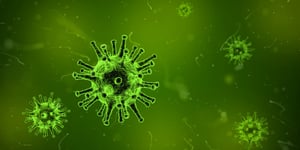 As a result of the Covid-19 pandemic, we've found it much easier to actually speak to candidates, increasing the level of talent who express interest in an opportunity. With so many employees now working from home, they can have conversations more freely and readily as they are not constrained by an office environment where they might be overheard by their boss or a colleague.
As vaccinations are introduced and tier restrictions start to lift, the new year is likely to see an increasing number of employees returning to office environments, making them harder to reach once again. So now is the time to do it!
4. Better negotiating position for you

By waiting until January to start recruiting along with the rest of the world, you're likely to find that the best talent will have more options to choose from. This increases the candidate's bargaining power.
This could cost you significantly more in terms of having to pay over the odds due to competing offers for that high quality candidate. In addition, the more competition for talent, the longer it's likely to take you to hire.
5. Free Remote Working Psychometric Assessment until the end of December only
We are offering a free remote working psychometric assessment until the end of December 2020. These brand new personality assessments offer tailored advice for individuals who are working from home as well as their managers.
With an increase in home working likely to continue beyond the Covid-19 pandemic, it's crucially important for you to have an in-depth understanding of employees' personality traits, specifically in relation to remote working.
Our free assessment provides you with the opportunity to see first hand the high quality reports that are delivered.
So get ahead of the competition and get the best talent for your business by calling us now on 0207 160 6996 or email us at info@executiveheadhunters.co.uk.
About Executive Headhunters
Executive Headhunters provide world-class cost effective talent solutions at every level. We create and deliver innovative solutions that add real value in the short, medium and long-term to our clients.
These solutions include Executive Search, Talent Pipelining, Employer Value Propositions, Executive Onboarding Programmes, Psychometric Assessments, plus Leadership Advisory & Consultancy services.