One of the questions we get asked most frequently by prospective clients is why should they use a headhunter instead of a standard recruitment agency? What are the benefits of headhunting is a challenge we are usually asked to address.
The answer is always the same – the main benefits of headhunting are finding the best possible candidate for a role. Clearly, headhunting won't be the right recruitment method for every role. However, when it's crucial to find the top performing talent for a role, or it's a particularly niche market with few candidates, headhunting is undoubtedly the best methodology to follow.
What is Headhunting?
In essence, headhunting (also known as Executive Search), is a discreet, direct and tailored approach to recruitment. It is about proactively finding the best possible candidate who is available, and interested in, a specific role.
Headhunting is the targeted identification and confidential approach to an individual to qualify and motivate them for client specific opportunities.
Headhunting requires a lot more effort than normal recruitment because it is not simply finding the 20% or so of people who might be actively looking for a role at any one time. It's about finding every candidate who might be suitable and interested in moving for the right opportunity, even if they are not actively looking for a role.
As a result, headhunting involves detailed and painstaking research to identify all of the possible suitable candidates for the role and approaching them to ascertain their appetite for the role.
How does a Headhunter differ from a Recruitment Agency?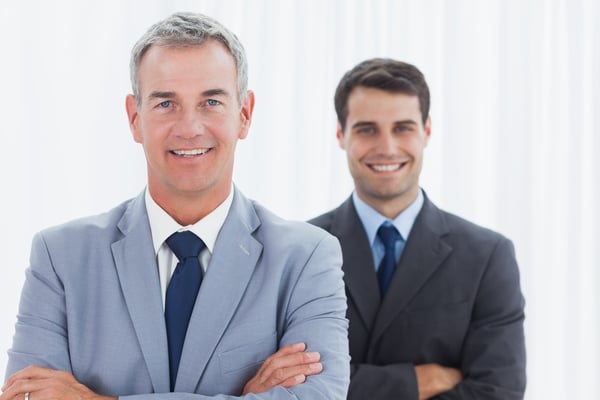 It can be confusing as many recruitment agencies use headhunting terminology and often claim to be headhunters even when they're not.
A really good objective measure of the quality of a headhunter is whether they are a member of the Association of Executive Search Consultants (AESC). The AESC is the highly-exclusive association of elite executive search consultants who demonstrate exceptional service and exceedingly high standards in their work. The AESC consists of only 37 UK firms (out of over 90,000 existing UK recruitment businesses) and encompasses some of the best, most-talented executive search consultants in the world. Each of its members, including ourselves, adhere to very strict professional conduct guidelines.
The more detailed headhunting research process identifying the top performing talent is the critical difference.
We've identified the major differences between a headhunter and a recruitment agency below.
a) The process
Simply put, headhunting is about proactively mapping and approaching all potential candidates for a specific role in a discreet and confidential way, rather than simply searching within an estimated pool of just 20% of individuals who are actively looking for a new role at any one time. This is one of the major benefits of headhunting.
Recruitment agencies generally rely on people actively looking for a new role who register with a recruitment agency or respond to adverts on job boards or in industry publications. However, the highest performing senior candidates are unlikely to be actively searching for roles. They are much more likely to be happy and well-rewarded in their current role, so will not be accessible to recruiters and will only be reached via a proactive headhunting approach.
A genuine headhunter will be able to show the evidence and reporting to demonstrate the mapping of all the candidates who have been approached, and their responses to the role.
In terms of candidates produced, the difference between headhunters and recruitment firms is quality (headhunters) versus quantity (recruitment firms).
b) The payment fees and structure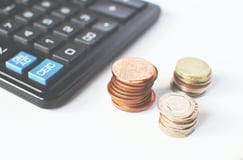 A recruitment agency will usually charge anywhere between 12-25% of the first year remuneration whilst the standard headhunter fee is in the region of 30-35% of the first year remuneration.
The payment structure will also be a key differential between a real headhunter and recruitment agency. A recruitment agency usually only gets paid upon a successful placement and they are often competing with other recruitment agencies to fill the same role. This results in recruitment agencies trying to find as many candidates as quickly as possible to be the successful recruiter. This approach focuses on candidate quantity and significantly compromises the quality of candidates, as well as excluding the 80% pool of candidates not proactively looking for a role.
A genuine and professional headhunter will only accept a role on a retained basis. This is because they invest significant time and resources in the initial research phases of a project, so will only work on roles exclusively. They will also expect an element of the payment (usually a third) up-front to cover these costs. Members of the AESC are not allowed to work projects on a success-only basis.
c) The guarantee
Given the usual up-front payment for retaining a headhunter to work on an assignment, one of the questions we get asked a lot is what guarantees we offer in case no suitable candidate is found for the role.
Any guarantees offered are likely to vary for both headhunters and recruitment agencies. Genuine headhunters won't offer any form of refund, given the costs they initially have to invest in trying to find the best possible person. However, they will offer a guarantee (the standard is 3 months), on the appointed person being the right one – so if the successful candidate doesn't work out within the first 3 months, the headhunter will re-work the role until another suitable person is found.
The best headhunters will have such confidence in their capability that they often offer more than the standard 3 month guarantee. For example, we extend our guarantee to 9 months where the client allows us to interview alongside them, and we extend the guarantee even further to 18 months if the client utilises our Executive Onboarding programme.
Standard recruitment agencies offer much shorter guarantee timescales and often incorporate a decreasing level of refund based on the time period. Typically, this would involve a 100% refund if the person didn't work out within 4 weeks, reducing to 50% refund after 8 weeks and no refund after 12 weeks – so a maximum of a 3 month guarantee. However, recruitment agencies offer no commitment to re-working the role for no further cost, so finding another candidate will incur additional agency fees.
| | | |
| --- | --- | --- |
| | Headhunter | Recruitment Agency |
| Fees | Typically around 30-35% of first year remuneration, split across 3 payments – up-front, shortlist and placement. | Anywhere between 12-25% of first year remuneration, payable on successful placement. |
| Exclusivity | Yes | No – competing with other recruiters, resulting in a "CV race", significantly compromising candidate quality. |
| Candidate Sourcing | Meticulous research, identifying and proactively contacting all possible candidates including passive candidates (estimated to be 80% of the candidate pool). | Job board, adverts and own databases – heavily reliant on the 20% of candidates actively looking for a new role at any one time. |
| Guarantees | Varies but minimum of 3 months and then finding a replacement if the appointed candidate doesn't work out. | Varies, but usually a %age refund on a diminishing scale up to a maximum of 12 weeks. Will then charge full price to find a replacement using the same methodology. |
When to use a Headhunter instead of a Recruitment Agency?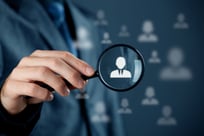 Headhunting won't be the best recruitment solution for every role, but it is likely to be the best approach and deliver much better quality results in one, or a combination, of the following situations:
The role is highly confidential and other recruitment methods are therefore unsuitable e.g. the role cannot be advertised and a professional firm with experience of working on confidential projects needs to be engaged
The role is so niche, or the skillset so rare, that proactive mapping of the whole market is the only way to gain access to high quality potential candidates
The role is so important to the business that it is crucial they have total confidence that the absolute best candidate has been appointed
All reactive avenues (job boards, industry publication adverts etc…) to fill the role have been exhausted without finding the right candidate and a proactive headhunting approach is therefore essential
The role is so high-profile that it's visible to the rest of the market and customers, so it's essential to be seen to be proactively headhunting for it
Ultimately, the benefits of headhunting ensures you are accessing all of the potential candidates rather than just those proactively looking.
So it is particularly suited for those all-important C-Suite and senior managerial roles where finding the top talent can make a big difference to the bottom line of a business.
How does a Headhunter deliver value?
For those C-Suite level and business critical roles where finding the highest performers will make such a major difference to the success of a business, headhunting is definitely the method that will deliver the best value.
The detailed and methodical research process is the main way that a headhunter delivers value for those really senior roles in an organisation. Ensuring all of the possible candidates are identified and approached is the only way of knowing the top talent has been acquired. This can be a painstaking process but delivers top quality results.
By retaining a headhunter to work a role exclusively, there is an unwavering commitment to finding the right person for that role.
If the extremely rare situation occurs where someone can't be found, it's highly likely because they don't exist. A genuine headhunter will provide all the supporting evidence of this to the client, and review the parameters of the role, before making recommendations on what to change in order to find the best person the client is looking for.
Summary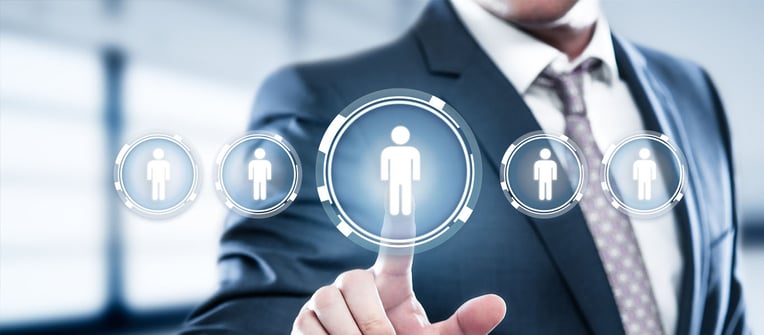 A recruitment agency may initially appear as a more attractive recruitment option due to lower costs and their "payment on results" approach. However, they will also be working on a high volume of other projects at the same time to ensure that they "win" some fees, and this usually results in a time-pressured quantity over quality approach. They also predominantly focus on actively looking candidates, which excludes the vast majority of the top talent – passive candidates. Nevertheless, this approach is likely to be the most cost-effective approach for lower level, more junior roles.
However, for those senior management roles and above, the value delivered through headhunting is significantly greater. Finding the top talent through a meticulous research process will ensure the final candidate will be the best available individual, which is critical for those positions that make a major difference to business performance and the bottom line.
Ultimately, if you're hiring for an important senior role, headhunters are the way to go.
If you'd like to discuss your recruitment needs in more detail, please feel free to give us a call on 0161 926 8686 or email info@executiveheadhunters.co.uk