The latest employment figures for the UK are the highest since records began in 1971. The number of employed people in the UK rose to over 32 million in January, making the current UK employment rate a massive 76.1%. As a result, many employers are facing significant challenges in attracting talent to their organisation as there is a smaller pool of employees actively looking for work.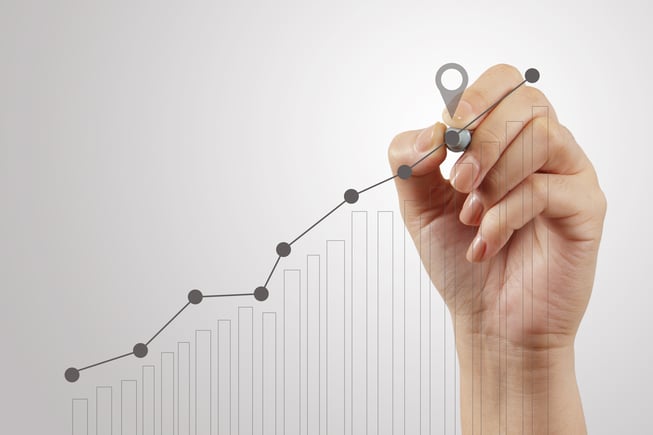 So What Does This Mean For Employers?
From a recruitment perspective, this means that the hunt for top candidates is more competitive than ever before. With such a low rate of unemployment, top candidates are in short supply as employers will be working hard to retain their best performers. This can be particularly challenging in skilled industries such as engineering and construction. This means businesses risk struggling against competitors if they're not able to secure the best talent.
While business investment has stagnated primarily due to Brexit, businesses continue to actively invest heavily in new staff. The result is a hugely competitive battle for the top talent, meaning businesses need to be on the ball with their hiring strategy or their competitors could get ahead.
With rates of employment so high, candidates are less likely to be actively looking for a new job and traditional recruitment methods are therefore less effective. The most talented candidates are much less likely to be responding to job advertisements or registering with recruitment agencies.
This is a particularly serious issue for business critical senior and executive level vacancies. Finding the right person at this level can have a huge impact on the bottom line of the business. Using outdated recruitment methods runs the risk of making the wrong hire and, as a result, allowing competitors to secure the best senior candidates.
The Solution?
Headhunting is often the best solution.
Mapping and researching the top talent for a specific role and then proactively headhunting them is the only way to ensure that not just any candidate is appointed, but the best candidate.
For senior roles that require very specific skillsets, quality candidates can be rare and it's essential to approach and engage with them in the right way. Traditional recruitment agencies will advertise roles and search through advert responses as well as through their database of candidates, producing a shortlist of largely active jobseekers. Headhunting specialists take a more proactive approach, actively undergoing a bespoke research process to identify passive, higher quality candidates, and then screen and assess those candidates to ensure they will be successful in the new role. In an increasing number of industries and sectors, engaging a professional headhunting organisation is the only way to gain access to the top talent. With employment levels at their highest levels since 1971, more and more businesses are turning to headhunters to help them win the war for talent.