At Executive Headhunters we recently conducted a study into the biggest challenge currently facing the Early Years Learning Sector and recruitment was the overwhelming answer. Many businesses in the sector are dealing with severe staff shortages and are having difficulty recruiting and retaining quality staff.
In 2017 the government changed the legislation to ensure that only those with A-C GCSE's could enter the sector. As a result of this, there has been a significant drop-off in the number of people looking to work in the industry.
In the past few years, the sector has been feeling the effects of a number of changes including inadequate government funding for the free hours provision that has doubled from 15 to 30 hours per week if both parents are working. Due to this, a significant number of quality candidates have chosen to leave the industry for reasons such as poor salary, with surveys showing 69% of third level leavers doing so due to a loss of passion for the role.
There aren't enough candidates entering the sector to replace those who have left, creating a recruitment crisis. In addition, the same surveys indicate that over half of the candidates entering as unqualified workers or apprentices have left or were found to be unsuitable for the role.
With a lower number of suitable candidates for vacancies, businesses in the sector are increasingly turning towards agency workers for help. However, this is only a short-term solution and can compound the staffing crisis, as agency workers can end up being more costly (and therefore utilising even more budget), as well as being less dependable.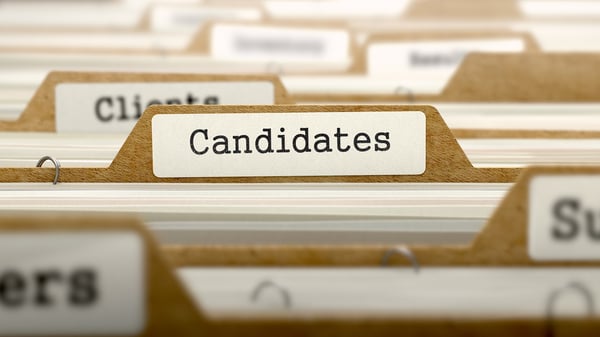 A Flawed Recruitment Strategy?
Through our research, we found that the most common recruitment strategy for early learning businesses is to advertise a role on one major job board alongside a few relevant specialty boards. However, some of the larger nursery groups are also employing internal recruiters specifically to filter and screen the responses from the job adverts.
Arguably, this is an unnecessarily costly recruitment strategy. The total cost of posting on individual job boards in addition to paying for internal recruiters to filter and screen responses can be very high. As a result, many businesses are spending budget on the recruitment process itself that could be used to fund additional quality staff.
An Alternative Solution?
The recruitment world is being turned on its head through digital disrupters such as Hiring Wizard who offer a fixed-fee recruitment model. Their scale enables them to access all of the major job boards such as Indeed, TotalJobs, CV Library etc as well as the specialist ones for much lower costs than an employer posting adverts on them directly.
Furthermore, they also offer more proactive CV Searching, filtering & screening of responses and even psychometric profiling of candidates for much lower costs than employing a £15-£20k individual on a full or part-time basis. Adverts are fully branded and optimised by experts ensuring they attract the best quality candidates whilst psychometric profiling enhances the prospect of a candidate being a good fit.
They also have the advantage of flexibility – only using them when the need arises and not having a permanent overhead of an employee who may not be kept that busy if recruitment requirements drop.
Ultimately, this approach delivers significant savings to the recruitment costs of a business as it delivers high quality and well-matched candidates at a much lower cost than having to employ internal recruiters or engage an external recruitment agency who charge on commission.
These cost savings can then be invested back in to the business to enable growth and help offset the funding challenges the business may be facing.