With Covid-19 creating a third national lockdown in less than a year, it is vital to ensure your employees are maintaining a healthy work-life balance. A healthy balance improves overall morale and workplace engagement, and it can also help improve employee retention rates. Overall, the impact of work-life balance on employee performance can be huge.
With so many employees now working from home, work-life balance is becoming increasingly blurred. In one of our previous insights, we talked about the benefits of maintaining a healthy work-life balance for HR Directors. But it's just as important for your entire workforce, particularly as so many of them will now have an ability to log in and check emails from home.
Historically, home time was relatively sacred non-work time for most employees, but the coronavirus pandemic has fundamentally changed how organisations now operate with remote based working now the norm for many employees. In particular, it has become more challenging to identify mental health issues as a result of remote based working as employees aren't physically present to enable colleagues to pick up on any possible signals.
We've identified a number of different things you can do to help promote a healthy work-life balance for all your employees.
Promote Health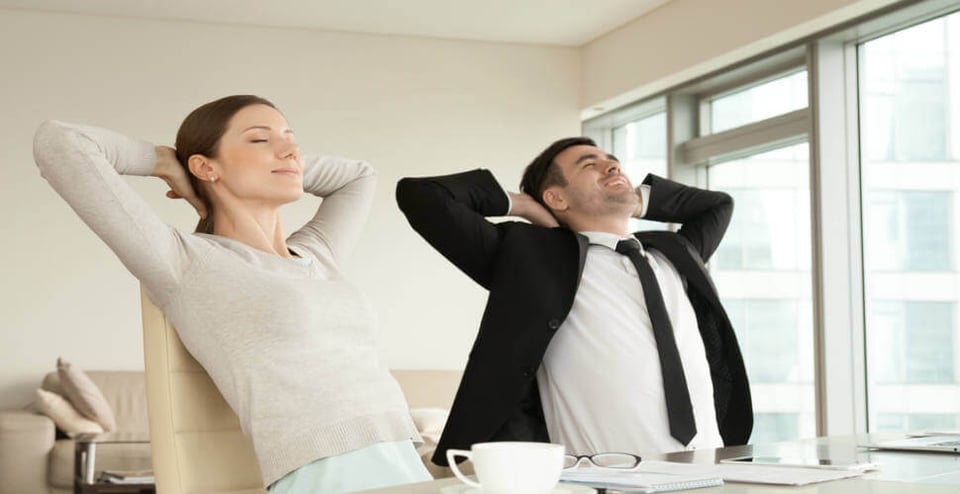 Even just a little exercise can go a long way to improving your health. In the modern workplace, many workers have grown accustomed to spending the whole working day sitting at their computer (at home or in an office) and when they relax, they switch to watching TV or playing computer games. Too much screen time isn't healthy and employees who are healthier in body are healthier in mind, and will be able to work more efficiently.
Promoting physical activity can be a great incentive for employees to keep in shape. For example, you may consider providing 'Fitbits' for employees. This could be particularly relevant during Covid-19 when people are actively trying to get out of the house within the prescribed limits. Fitbits are a great way of measuring and encouraging daily exercise breaks. Some companies even offer rewards for reaching targets, such as retail discounts or gym memberships.
A healthy employee is a motivated employee.
Family Involvement
Working full time as well as looking after children can be very tough. This can be particularly challenging in lockdown if children are not going to school, with the additional burden of home schooling added to an employee's task list. Some people are likely to feel there's not enough time in the day to get everything done. This can be incredibly stressful and severely impact both work performance and home life.
To help with this, providing greater flexibility on working hours could be an option. Allowing an employee to decide when they will get the work completed (as long as it meets any deadlines), would enable them to proactively manage their time much better and accommodate family related issues.
Flexible Working for all
However, flexible working should be an option for all employees, not just those with children. Again, the Covid-19 pandemic is likely to have significantly increased the number of employees working from home but this should be maintained in a post-pandemic world.
Historically, the term "flexible working" often just meant the ability to work from home instead of an office. However, with so many organisations now offering working from home as a core element of a role, flexible working also incorporates flexible working hours.
Empowering employees to choose when they fulfil their contractual hours can result in greater productivity. Each employee will have different needs but offering greater flexibility in this area can demonstrate real trust in your employees and help avoid putting them under too much stress.
Providing employees with flexible working tools can greatly improve employee work life balance.
You don't have to abolish the 9-5, but a little flexibility is sure to please workers and promote a healthy organisation culture. This could be allowing someone to work two hours longer on Thursday, and finish two hours earlier on Friday, or allowing someone to work Saturday instead of Friday. It's up to you, but remember to be consistent! Make sure all employees are offered the same level of flexibility.
Naturally, there will be some occasions when deadlines need to be met which may supersede the ability to offer flexible working. However, overall, as long as an employee continues to deliver the requirements of their role and completes their contractual hours, flexible working should be offered where possible.
Team Dynamic
If you want employees to be motivated, you've got to make them want to work for you. Creating a great team dynamic is clearly more challenging if most or all of your team are remotely based. However, modern technology can still allow for great team interactions through online quizzes, beer or wine tasting sessions, or even karaoke competitions!
For those employees normally based in an office, you can help achieve a great team dynamic by creating a friendly, welcoming atmosphere that includes open door policies and open plan offices.
For all employees (whether based at home or in the office), bringing them together through team building days and social events (when Covid-19 restrictions allow) can be really beneficial.
Do you have an office quiz team? What about regular team meals? Bonding experiences like this can go a long way in creating a great team culture.

Enforcing Breaks
For many employees, the need to get the job done can mean even a lunch time is rushed - using the time to run errands and grab some food, only for them to come back and eat at their desk to continue working.
It's really important employees have regular down time from using their computer and performing work tasks, so enforcing proper lunch and drinks breaks is highly recommended.
If you've got an office, you could consider implementing relaxation facilities, even if it's just a 'break out' area. Something as simple as a room with a few sofas, a television, and free refreshments can help workers relax during their lunch break. This can keep them well rested, recharged, and ready to tackle an afternoon's work.
This is clearly harder to monitor for those remote based workers, many of whom may feel guilty about taking a break in case it's seen as "skiving". However, it's really key to make sure they are taking adequate breaks throughout the working day.
In addition, breaks can tie into flexible working hours where possible. For example, allowing employees to take longer lunches in exchange for working earlier/later.
Keep Engagement Levels Up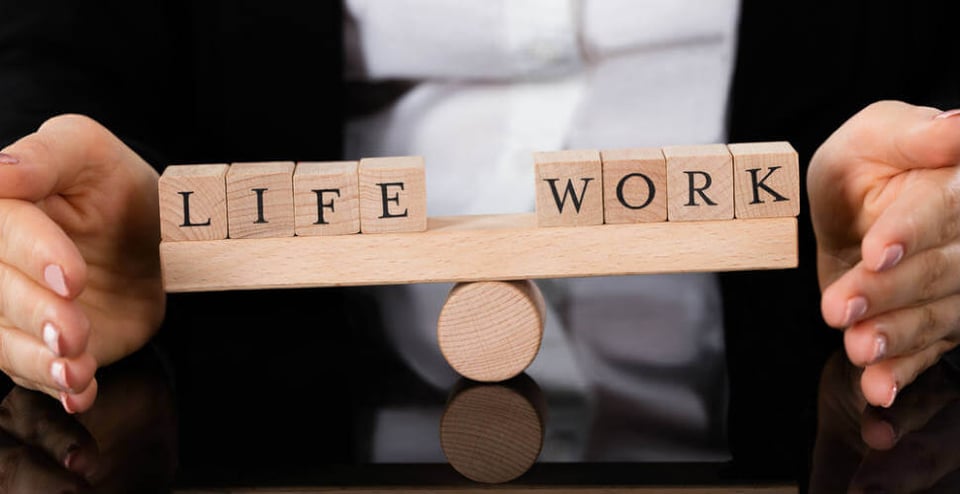 The importance of employee engagement can't be understated. Engagement is the root of every employee's motivation and drive in the workplace. If employees aren't engaged in their work, they won't be performing to their full potential.
There are many different ways of improving employee engagement. For more detailed insight into how you can improve and maintain employee engagement in your business, take a look at our insight; A HR Directors Guide To Workplace Engagement.
In addition, make sure you take an interest in your employees' lives outside of work. Engage with their hobbies and their family circumstances so they know you understand and support their leisure time.
Be Understanding
High performing leaders are understanding of their employees' wants and needs. Taking a more personal approach to employee relations can help employees feel valued and boost morale. Be empathetic, take the time to discuss with each one their current issues and challenges - especially during the Covid-19 pandemic when mental health issues in particular may be exacerbated but also less visible.
Familiarise yourself and others with common signs of stress and mental health problems. Employees can be reluctant to admit that they're overworked or stressed out and may not recognise the signs themselves.
Offer support to individuals you believe might be suffering mental health issues. You can suggest time off, professional help, or simply be available for them to talk through how they're feeling.
Compel Time Off
Time off is essential for employees in order to remain productive and motivated. Your holiday allowance should be fair and you should ensure your employees do actually relax and switch off when they're on holiday!
To maintain a healthy work-life balance, employees should be able to take holidays without the need to constantly check their phone for messages and emails. The same applies to sick days. People get ill, it happens and it's unavoidable.
If an employee is ill, pressuring them into doing work may only make it worse. Provide them the time and space to fully recover and come back to work healthy and recharged. This will help prevent employees being afraid of getting sick and making themselves worse by trying to work through it. It just doesn't work.
Promote Working Smarter Over Working Longer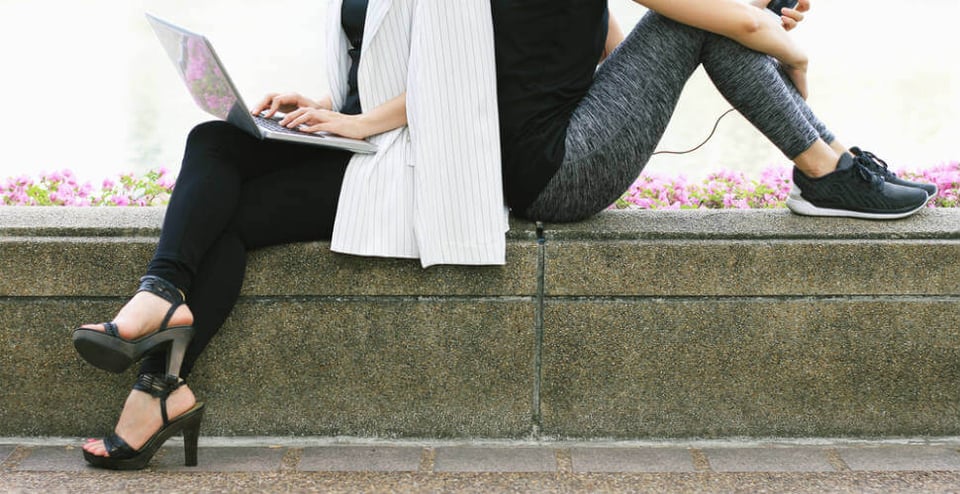 The notion that working longer hours means working better is deeply ingrained into many business cultures. But the reality is that businesses will benefit much more from smarter working rather than pressuring employees into working longer.
This can produce the same results in less time. Encouraging unnecessary overworking will only burn employees out and damage their work-life balance.
It will be much more effective to have employees who work shorter hours and are alert, producing a higher quality of output, rather than employees who work long hours but who are always tired.
Abolish the idea of 'I stayed the longest last night, so I'm the best employee'. Instead, promote smart, efficient working.
Whatever You Do, Lead By Example!
In order to be truly effective in promoting a healthy work-life balance to your employees, it's crucially important that senior management lead by example. Actions speak louder than words, after all. Many employees may feel guilty if they stop working before their manager, so even if you have to work late, make sure your employees aren't feeling obligated to do so as well.
Encouraging this healthy balance not only increases employee morale, it also helps your own company image. Promoting work-life balance shows that you value your employees as people, not just as working machines.