Hiring a Chief Executive Officer (CEO) is far from easy. When you set out to find that perfect individual to lead your business, you can't afford to make the wrong hire.
In order to find the top performing candidates and save yourself a lot of time, the best option is usually to engage with a headhunter. But when should you make this call? Well first, you should try to map out your CEO succession planning process.
Who To Involve In The Process
CEO succession planning shouldn't just be a solo job. You need multiple people to be involved to act in the best interests of the business and create a fair and unbiased process. But who exactly should be involved in this process?

First and foremost, the current/previous CEO should definitely have involvement in the process of appointing their successor. Who knows what it takes to run your business better than the CEO themselves?

However, it's important to also have other parties involved to give an outside perspective on what could be improved in the next CEO. Other senior staff may be able to give insight into what the current/previous CEO lacked and what qualities the management team and wider company needs going forward.
How To Set A Time-Frame
Before you set out to hire a CEO, you need to set yourself a time-frame. The process of finding your ideal new CEO certainly isn't quick, and without a set time-frame your succession plan could end up taking a lot longer than you want. You need to determine a realistic, achievable timescale for every milestone in your plan.
Your overall timescale will of course depend on the reason for your succession plan. If your current CEO has already left or is leaving imminently, you'll obviously want to appoint a successor as soon as possible. Factor in whether you have a temporary replacement who could afford you a bit more time to find the right person. If you rush the process, you may end up appointing a candidate who isn't ideal, causing you many more issues in the longer term.

To start with, you should think about how the search process is going to be carried out, and who is going to take charge. Often, this means contacting a headhunter and getting an idea of how long their headhunting process usually takes.

Good headhunters can usually find top quality senior candidates for CEO roles in 4-6 weeks, which can save you a lot of time, as well as provide you with a higher calibre of candidate.

It's a good idea to set benchmarks for when you would like each stage of the process to be completed by. For example, try defining when you would like certain stages to be completed by, including;
Research

Approaches

Initial interviews

Shortlist submission

Final interviews

Hire date

Start date
By having defined time-frames for each of these stages, you can add structure to your succession plan and recruitment process.

If you define your timescale and predict the hiring process will take longer than you would like, appointing an interim CEO should be considered if you're current CEO can't wait for their successor to be appointed.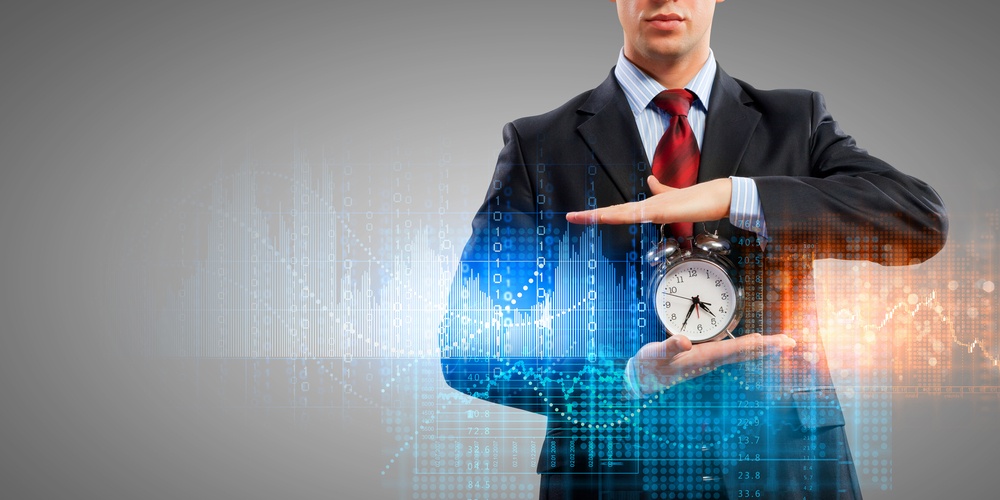 What Strategies To Use When Hiring A CEO
By using a headhunter, they'll cover the strategic process for you. Headhunters will analyse your organisation's needs and use their knowledge of the market to create and implement the best possible headhunting strategy.
However, it will always help the initial headhunter discussion if you have a clear view in terms of your budget, key internal contacts in terms of the interview and decision-making process, as well as potential competitor organisations that you may want the headhunter to target.
What Candidate You Need
Last but certainly not least, you need to decide what kind of candidate you need to hire. This includes determining exactly what the perfect candidate looks like, including;
Skills
Experience
Personality
Achievements
Professional Network
Knowledge
In terms of skill sets, top CEOs have a mixture of both industry-specific skills and experiences, as well as strong transferable skills (link to 10 skills article) which allow them to excel in senior leadership roles regardless of sector.
Narrowing down this list of requirements can be a big task. A large part of this process is defining what your previous/current CEO has excelled at and what they could have improved on. Headhunters are often happy to utilise their industry experience to assist in determining exactly what would make up the best fit for your business.
What Documents You Need
Before you start searching yourself, or before you meet with a headhunter, you need to get your documents together.
These documents should include;

Written succession plan
Keeping a solid succession plan written up and ready to present either to other management/board members or to the headhunter is advisable. This should include what strategy you propose to implement and why this is the best course of action. Providing multiple options with pros and cons is useful for negotiating the best route to take at the appropriate time.

List of candidate requirements
Preparing a list of qualities and skills that your ideal candidate for the role would have will be extremely useful. Liaise with board members/senior management on this and come to an agreement for exactly what you need. Categorise these qualities by importance, think about which features are absolutely vital, and which are preferred but not essential. The more specific you are with these requirements, the more accurate and targeted your search will be, especially for the headhunter.

Timescale & Benchmarks
Having a physical, defined copy of your timescales for each stage of the process helps give the headhunter an idea of your organisation's requirements. It also allows them to give you more detail about what they can do to meet your needs. Some headhunters are more flexible than others, however many will do what they can to meet your requirements.

Handovers from the Current/Previous CEO
Handovers are very useful to have during the onboarding process after you've made your hire, so it's good to have them ready. They're also useful before you start your search as they give you and the headhunter a more in-depth idea regarding the intricacies of the role. They also help define what is required to succeed as the organisation's CEO.

Financial Documents
Before you decide what path to take, you need to get your finances in order. Define your budget for your succession plan. How much do you want to spend on the whole process? How much are you willing to offer the new CEO? How much do you pay your current/previous CEO? What would you be willing to pay for a headhunting service, and how would this compare to the potential costs of carrying out the recruitment process on your own? These are the questions you should look to answer and put down on paper in advance.
What a Headhunter Can Do
So what can a headhunter do to help you hire a CEO?
The only objective of a good headhunter is to find you the best possible candidate. The process usually starts with an in-depth discussion between you and the headhunter with the goal of defining your exact needs. This discussion allows the headhunter to gain a detailed understanding of your business and the type of candidate that would excel within it.
After this, headhunters will do all the hard work by proactively targeting top-tier candidates, conducting pre-screening interviews, and submitting a shortlist for you to decide who you want to meet. Headhunters will also assist in the interview arranging and salary negotiations, as well as any other matters of logistics. Essentially, they streamline this process allowing you to find the top performers, without you having to dedicate a large amount of time and effort. Because of this, it's always best to contact a headhunter as soon as possible to ensure their talent search can be as detailed as possible.

Conclusion: CEO Succession Planning - When Should You Call A Headhunter?
The simple answer is; as soon as possible when you've become aware of the need for one.

CEO succession planning is a long and arduous process. If you want to find the perfect successor, it requires a lot of careful preparation and detailed discussion. If you haven't put in this preparation, you'll risk appointing an unsuitable successor. That's why it's important to contact a headhunter as soon as you can. This ensures you leave enough time for them to perform the best possible search and find you the perfect candidate.

If you're in need of a headhunter to help fill an important senior role, at Executive Headhunters EMA Partners we'd be happy to help. Give us a call on 0161 926 8686 or email us at info@executiveheadhunters.co.uk